This "how to" tutorial explains how to disable Bitlocker on a hard drive.
Disabling encryption requires administrative rights.
Open file explorer at drive level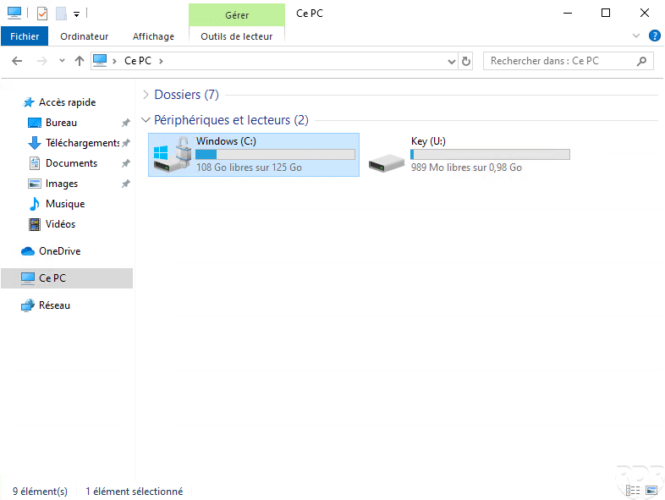 Open file explorer, click on This PC to display the list of drives.
Access Bitlocker management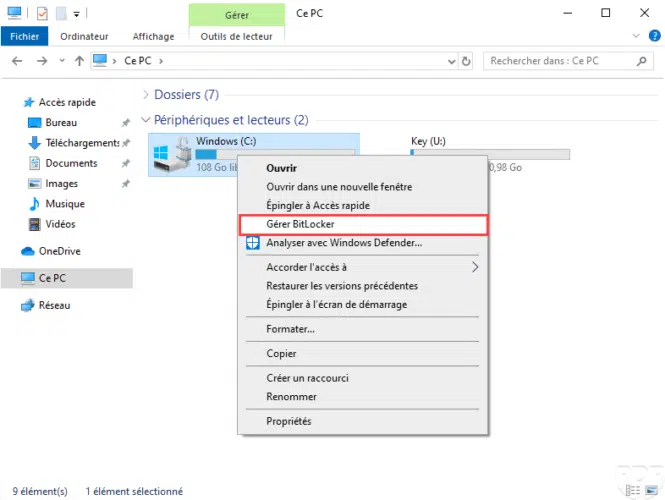 On the encrypted volume, right click on drive and click on Manage Bitlocker.
Click on Disable Bitlocker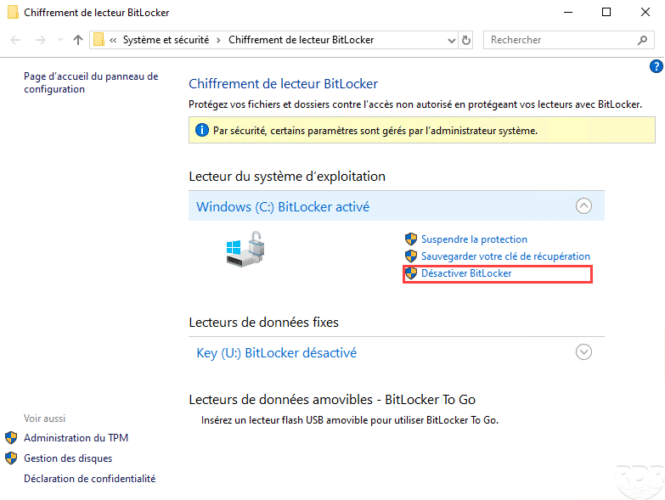 On the drive where Bitlocker should be disabled, click Disable Bitlocker.
Confirm disabling Bitlocker
Click on Disable Bitlocker.
Wait while the drive is decrypted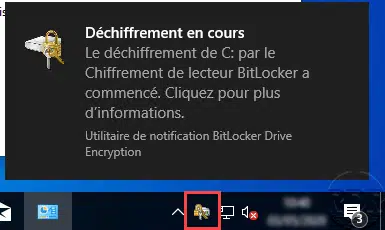 In the notification area, it is possible to follow the decryption.
Once the decryption is complete, click on Close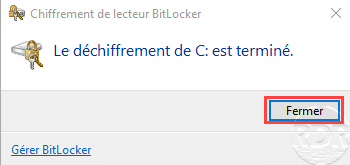 If you have opened the follow-up window, click Close when decryption is complete.