Update Management
In order to facilitate the administration of the updates, I advise you to display the state of replacement of this one, this makes it possible to avoid to validate and thus to download updates which are replaced by another one.
1. From an update view, right-click on a column header 1 and click on Replace 2 .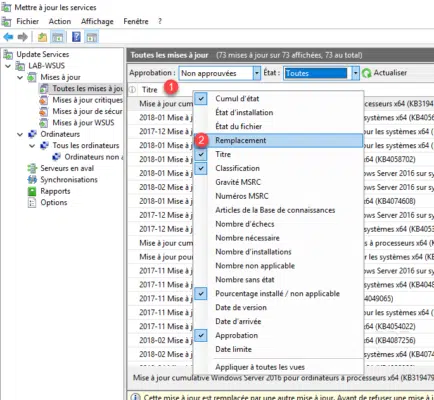 2. This column, or not, displays a pictogram that allows to have the status of replacement of the update.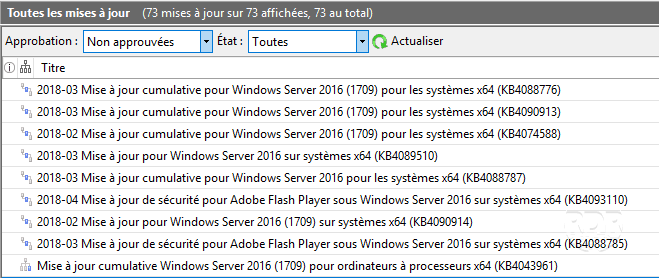 Updates without pictogram or with this one

can be approved.
Updates with one or the other of the following pictograms


may be rejected because they are superseded by a more recent update.
Validate updates
1. Select 1 updates, right click and click Approve 2 .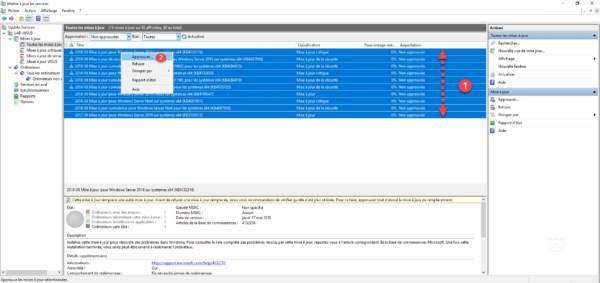 2. Click 1 and then click Approved for installation 2 .
3. Press Crtl + C to apply inheritance 1 otherwise configure each group and click OK 2 .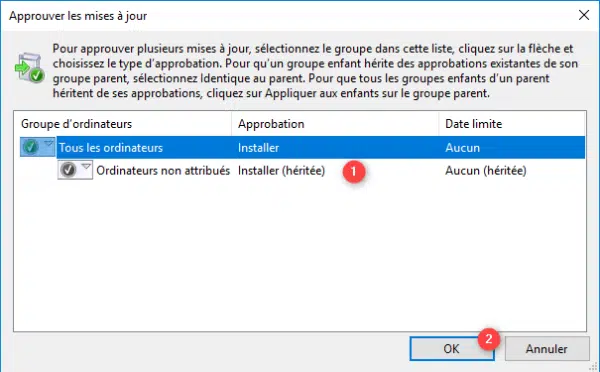 4. Wait while approving updates.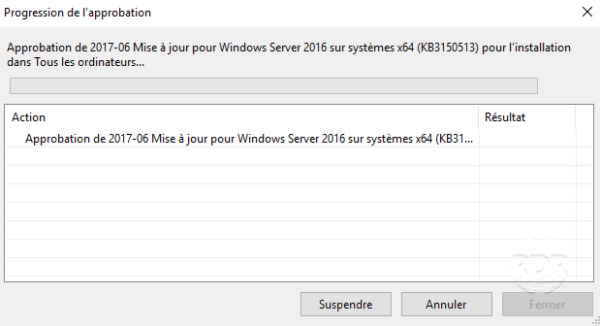 5. When finished, close the window by clicking the 1 button.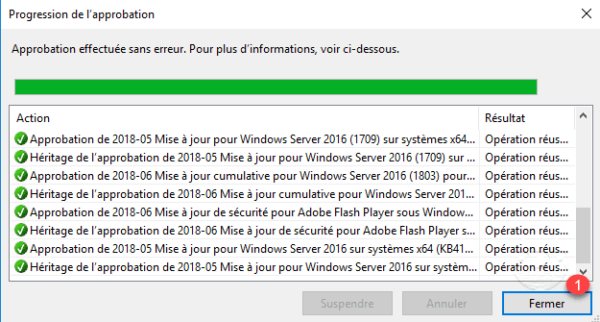 6. From the list of updates, the Approval is passed to Installer 1 .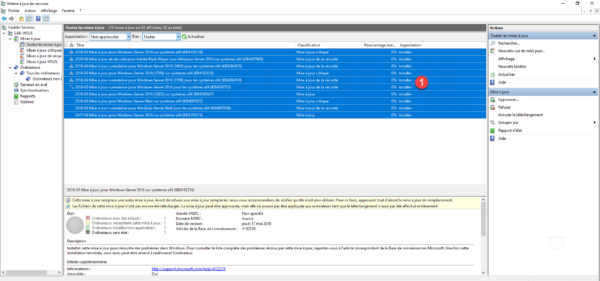 Updating the list of updates will no longer be seen because of the Not Approved on Approval filter.
7. On the server status page 1 , we can see the number of updates to download 2 as well as the data volume 3 .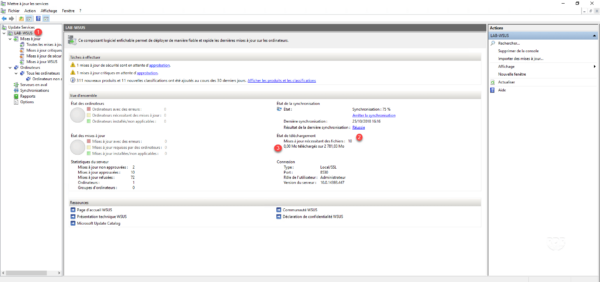 Refuse the updates
1. Select the 1 updates, right click and click on 2 .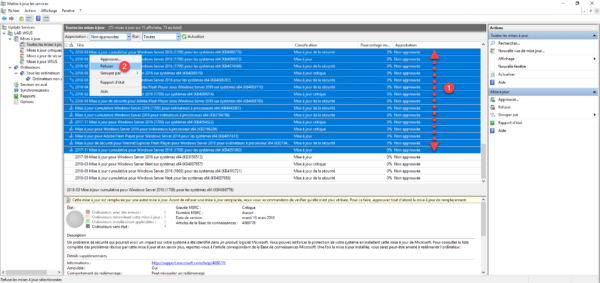 2. Confirm the refusal by clicking Yes 1 >.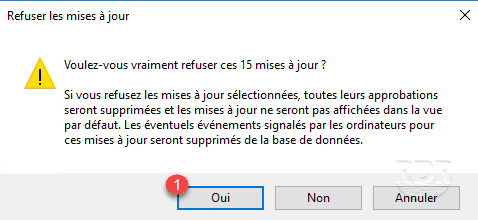 3. Updates are denied 1 .