Configuration: Adding Shared Folders
In this part we will see how to add a shared folder.
The folder will be accessible at the following address: \\domain-ad\namespace\folder.
Prerequisites:
The folder must already be shared.
To illustrate the tutorial, we will add in an IT folder that is shared on the LAB-FIC1 server.
1. From the console, right-click on the 1 namespace and click on New Folder … 2 .
2. Enter the name of the folder 1 in the namespace then click on Add 2 .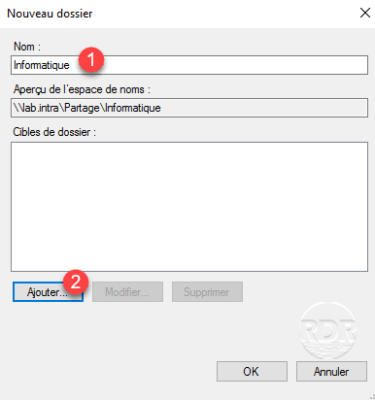 3. Enter the name of the server 1 , click on the Show shared folders 2 button, select the folder 3 and press OK 4 .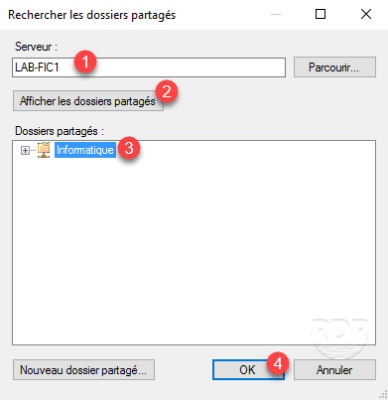 4. Click OK 1 .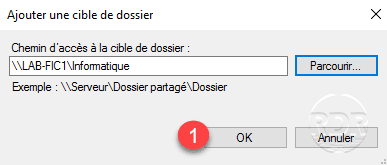 5. Click OK 1 .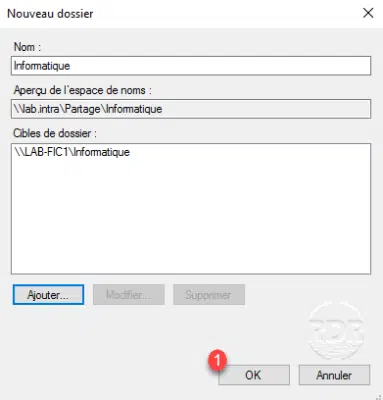 6. The file is added 1 .

7. Launch Windows Explorer and verify that the added folder is accessible 1 .