Configuration: Add a server to the namespace
In order to ensure the best availability of the server, we will see how to add a server to the namespace.
The DFS role must be installed on the server.
1. From the Distributed File System Administration console, right-click on the 1 namespace and click Add Namespace Server … 2 .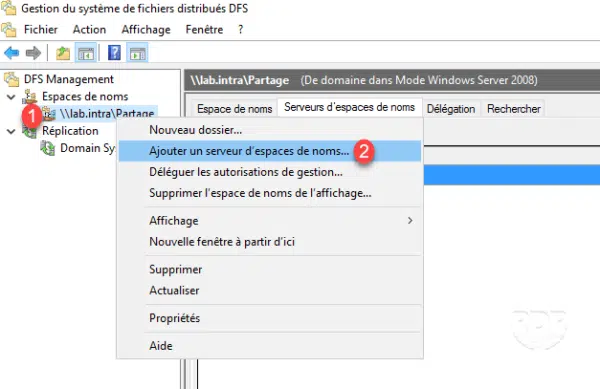 2. Enter the server name 1 and click OK 2 .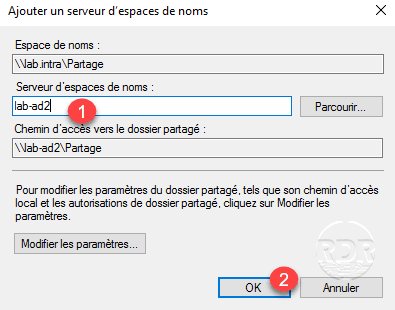 3. It can be seen that the namespace is now distributed by 2 servers 1 .