Presentation
In this tutorial, we'll see how to hide drive C using Group Policy (GPO).
This GPO is often used to hide drives on RDS farms.
Hiding the reader does not prevent access, it is possible to access the reader by the browser directly entering his address.
If you want to apply the GPO to posts / servers that are in a particular OU, you will need to set up a callback loop.
Configuring the GPO to hide the C drive
1. Open the Group Policy Management console, right-click on OR 1 where the policy should be applied and click Create GPO in this domain, and link it here … 2.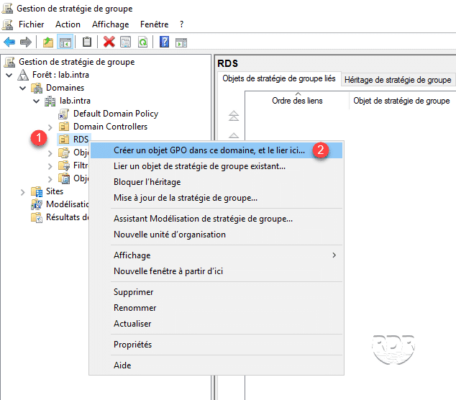 2. Name strategy 1 and click OK 2.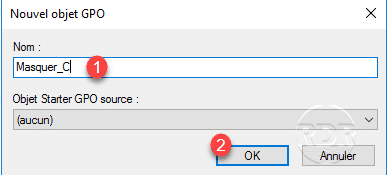 3. Right click on Strategy 1 and click on Edit 2.

4. Go to the User Configuration / Policies / Administrative Templates / Windows Components / File Explorer path, click In My Computer, hide these specified drives 1.

5. Activate GPO 1, select combination 2 and click Apply 3 then OK 4.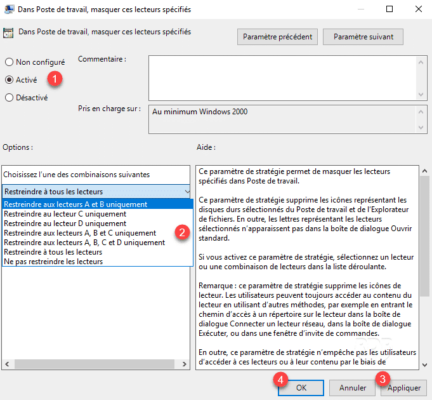 6. The parameter is now Enabled 1, close the editor.

7. Overview of the GPO:

8. Log on to an extension where the policy applies and verify that drive C is hidden.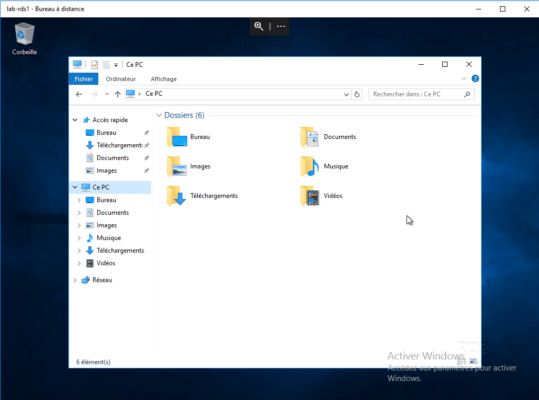 Troubleshooting
The problem is that the policy is applied to everyone, even administrators, we will see how to prevent the application for Domain Admins.
1. From the Group Policy Management Console, go to the Policy and Delegation tab 1 and click Advanced 2.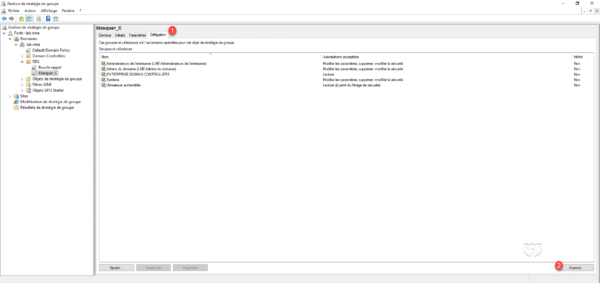 2. Select Domain Admins 1 and check box 2 to deny the policy application. Then click Apply 3 and OK 4.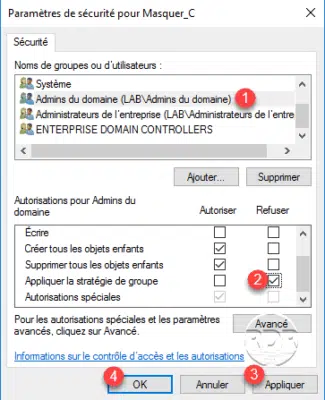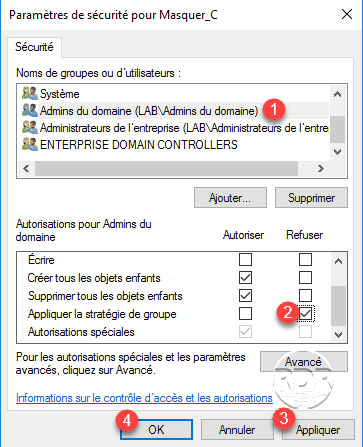 With this change, the policy will no longer be applied to the domain Admin.