Troubleshooting
Windows asks for credentials
When you open GLPI, a window asking for credentials appears. To resolve the problem, you must change the Internet security settings.
Open the Internet options, go to the Security tab 1 and click on Sites 2.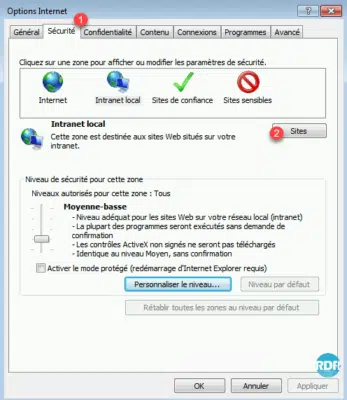 Click on Advanced 1.
Enter the url of your GLPI site 1 then click on Add 2 and Close the window 3.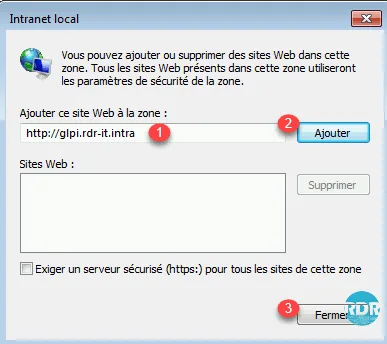 Close the Internet options and refresh the page. The problem should be resolved.
It is possible to deploy this parameter by GPO on all the stations.
Create a site without SSO for FusionInventory
The implementation of SSO will prevent the inventory via the FusionInventory agent because it does not send identification information and will therefore no longer be able to access the page it uses to send the data.
This site can also be used if the automatic tasks are configured with a browser call or to use the default GLPI account.
Open the IIS console and right-click on Sites 1 and click on Add website … 2.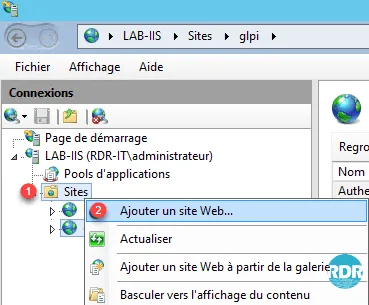 Enter the name of the site name 1. Select the location of the GLPI 2 site (this one where SSO is activated), enter the url of the site 3 and click OK 4.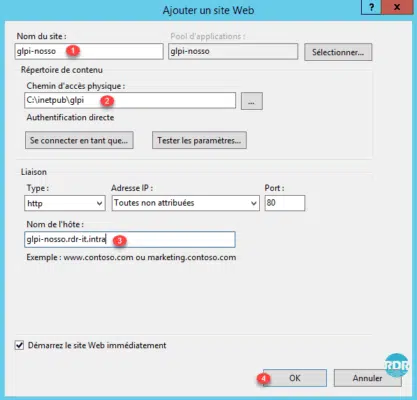 The site is ready 1.

Check that PHP extensions are activated for the site.
Add a DNS record to be able to resolve the site's url.

From a client computer, open a browser and enter the url, the authentication page is displayed and it is possible to select the authentication base.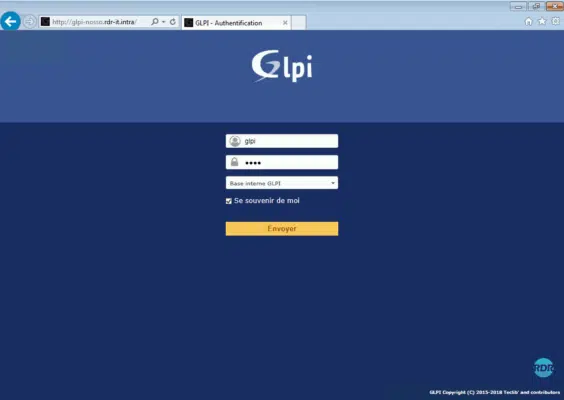 For FI agents to function properly, they will need to be configured with this URL.