Installing GLPI
Download the latest version of GLPI from the official website: http://glpi-project.org/ then unzip the archive.
Send the contents of the archive to the server that will host.
Launch an internet browser and enter the URL or IP address of the server.
Select the language 1 of the wizard, which will also be the language configured by default in GLPI and Click OK 2 .
Check the box "I have read and ACCEPT the terms of the license set out above." 1 then click on the button Continue 2 .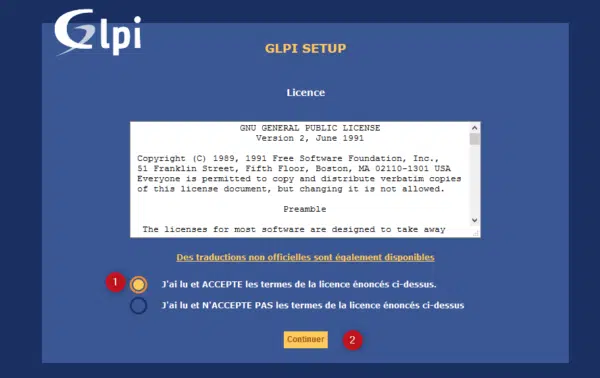 Click on Install 1 >.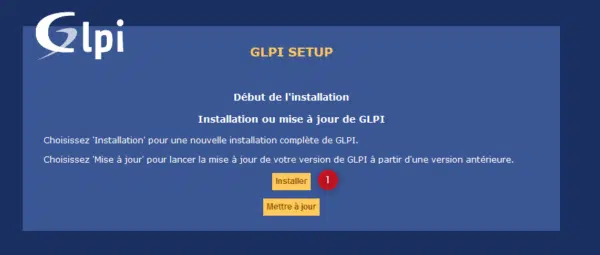 The script checks the prerequisites 1 , if there are any errors, correct them and click Retry 2 to make sure that the web server is compliant to use GLPI.
Once the configuration is validated, click Continue 1 .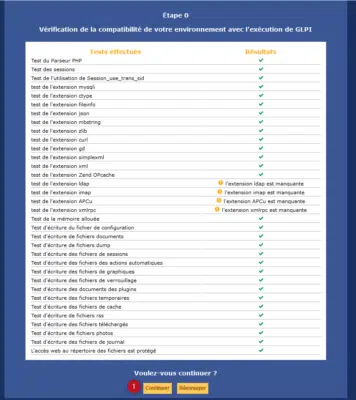 Enter the connection information to the database server: 1 Database server, 2 User, 3 Password and click Continue 4 .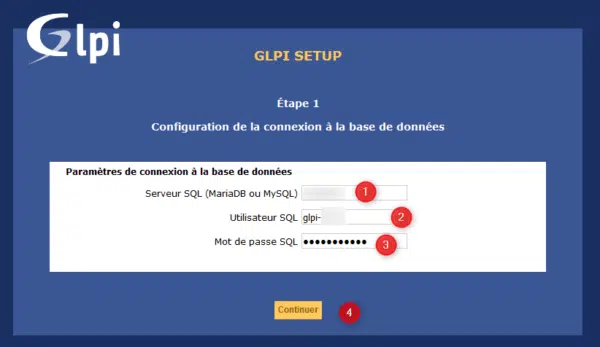 Select database 1 and click Continue 2 .
It is also possible to create a new database, for this the configured user must have the necessary rights (CREATE DATABASE).
The creation of the database may take a while.
The database is initialized, click Continue 1 .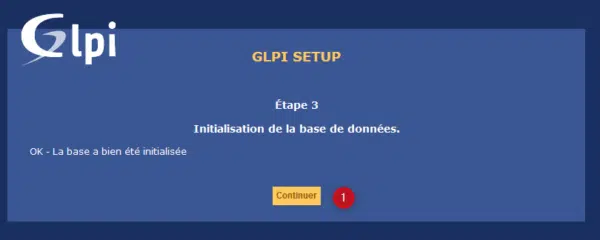 To send usage information leave the box marked 1 . Click on Continue 2 .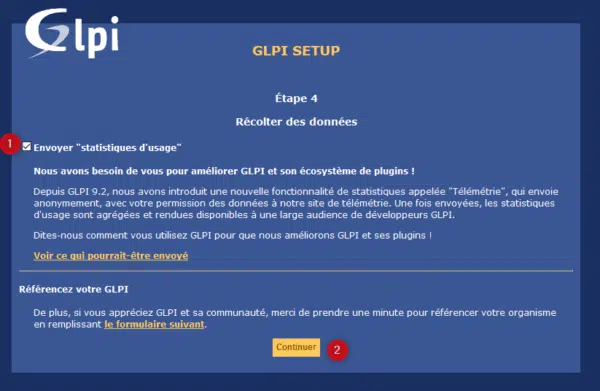 Click Continue 1 .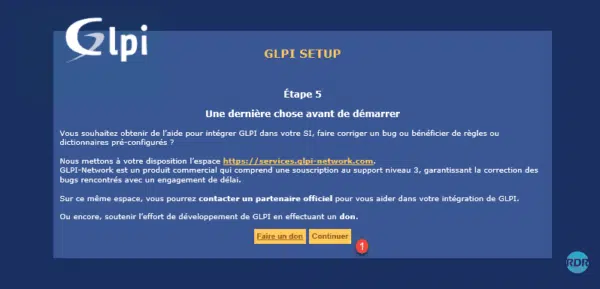 Click on Use GLPI 1 .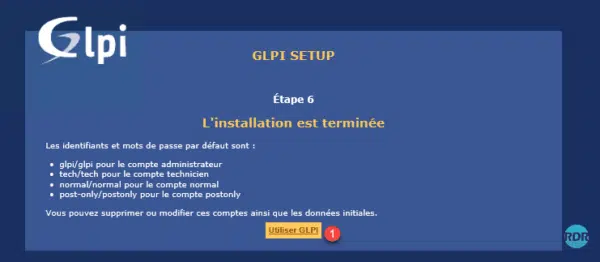 GLPI is now installed.