Checking correct operation
Launch the agent status page via the Windows 1 start menu.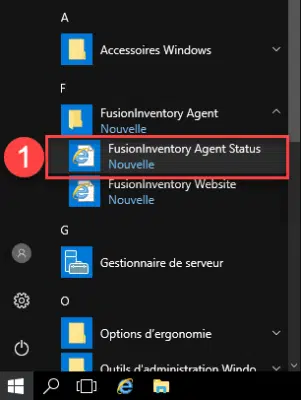 From this page you can see the date of the last inventory and force a new one.
You should see the agent move up in the list of agents from the fusioninventory plugin.

The computer should also be visible in the computer list.

It is possible to install the FusionInventory agent automatically either by scripts or GPO. More information here.
For the servers I recommend a manual installation by selecting the inventory and network discovery (snmp) components for the execution of the tasks.