Installation of the plugin on GLPI
Download the latest version of FI from their GIT. You will also need to check the compatibility with your version of GLPI. If you are using FI for your inventory, when updating GLPI I advise to wait for the FI update before updating GLPI.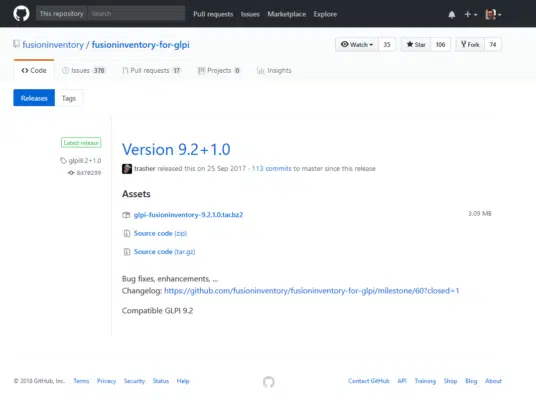 Unzip the downloaded archive, you should have the following contents in a folder named fusioninventory.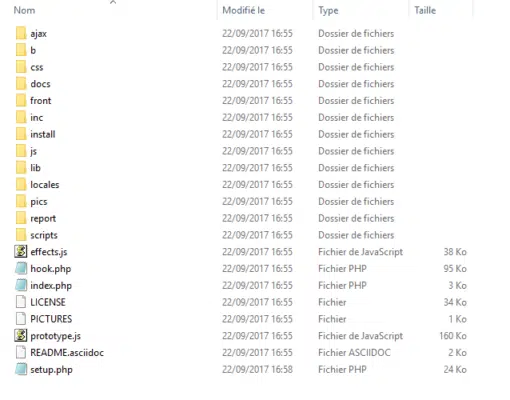 Transfer the fusioninventory folder to the plugins folder of your GLPI installation.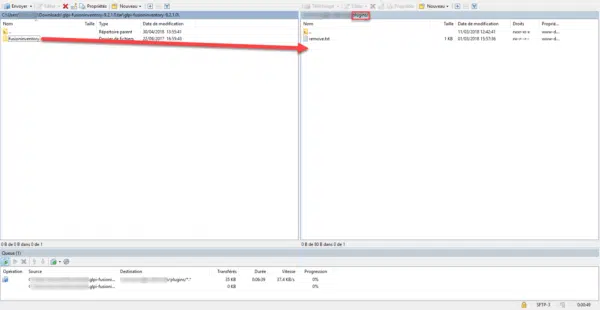 Go to your GLPI, from the menu click on Configuration 1 -> Plugins 2 to access the plugin administration.

You should see the FusionInventory 1 plugin, click on the Install 2 button.


You must now Activate for the plugin, click on the Activate 1 button.

Check the status of the plugin 1.


To go to FI administration, from the navigation menu click on Administration 1 -> FusionInventory 2.


To go to agent management, click on General 1 -> Agent management 2.

The agent list is empty at the moment.