Configuring IP ranges
The second step is to configure the IP address ranges for network discovery.
1. From the FusionInventory interface in GLPI, click Network 1 and then IP Ranges 2.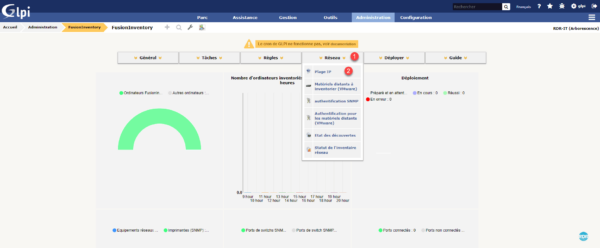 2. Click + 1 to declare a range.

3. Enter a name for the range 1 then give the start and end IP address 2 and click on Add 3.

4. Click on the range just added 1.

5. Go to the SNMP Authentication 1 menu, select your community 2 and click on Associate 3.

6. We can see the community add to IP range 1.