Validation and configuration of the hybrid environment
Installing Azure AD Connect
For the installation of Azure AD Connect I invite you to read this tutorial: Azure AD Connect : Installation et configuration .
Licensing users
Return to the Office 365 interface and assign licenses to your users.
Verification that onmicrosoft.com aliases are added to users.
1. Go see if the users of your local Active Directory.
2. Right click on a user / Properties.
3. Select the Attribute Editor tab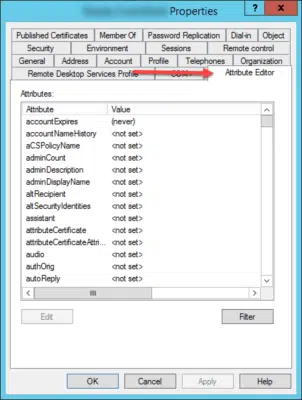 4. Go to the proxyAddresses attribute.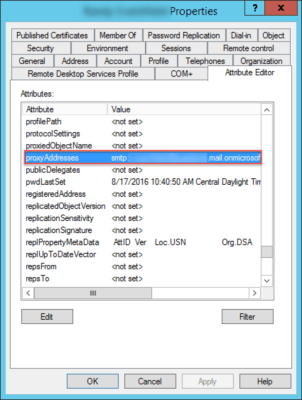 5. Check that the alias is present. The SMTP address [email protected] is the reply address.