Installing the Hybrid environment
1. In the Office 365 interface menu click Setup -> Data Migration
2. Select the Exchange service and download the Hybrid Setup.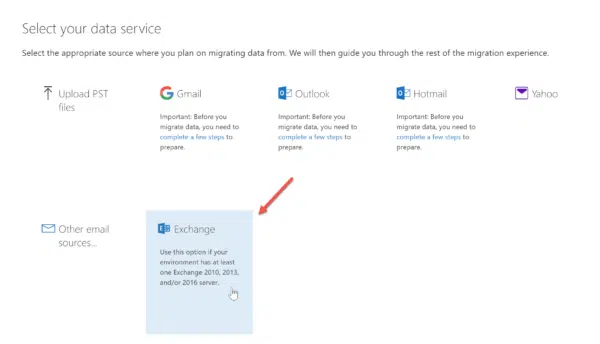 3. Run the program and at the first window click Next.
4. At this stage, the installer detects your environment, checks the information and clicks Next.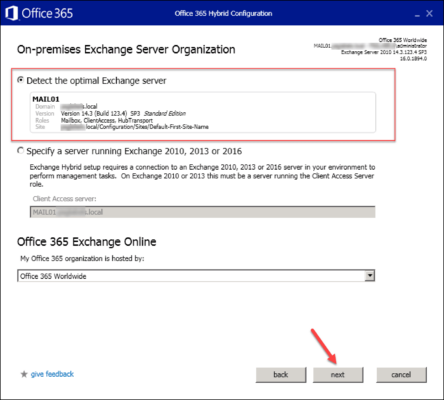 5. Enter your local and remote credentials and click Next.
6. Checking the information, click on Next.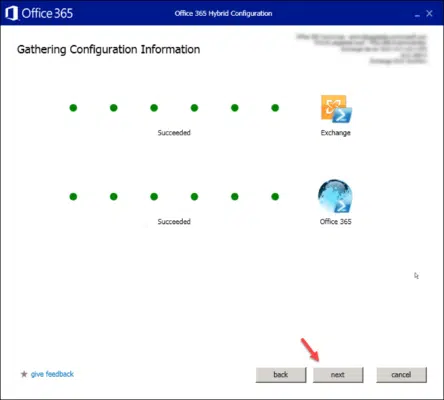 7. Select Minimal Hybrid Configuration and click Next.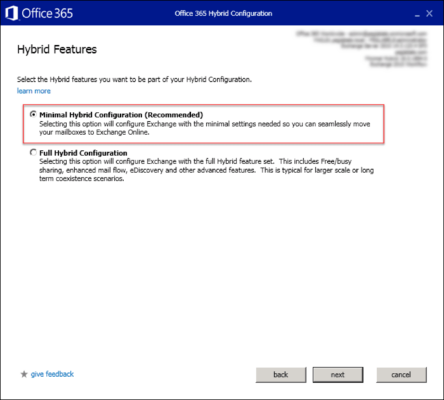 8. Click Update to prepare your local environment.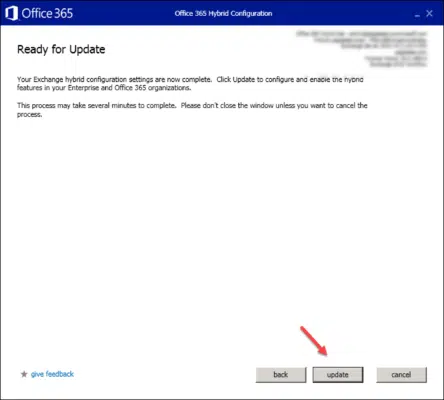 9. Setting up the environment.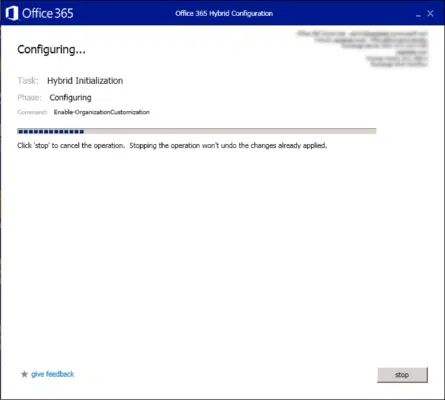 10. Select "I will install Azure Active Directory Connect later on my own" and click Next.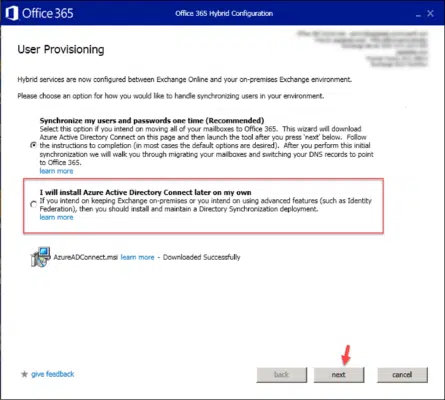 11. Click Next.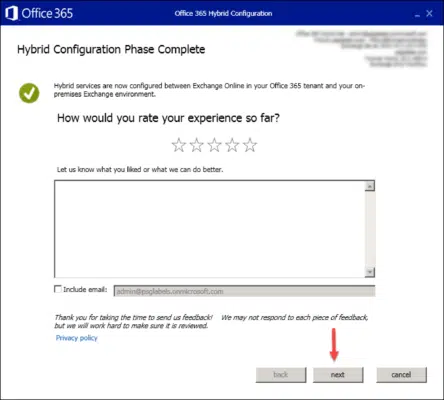 12. Click on Close.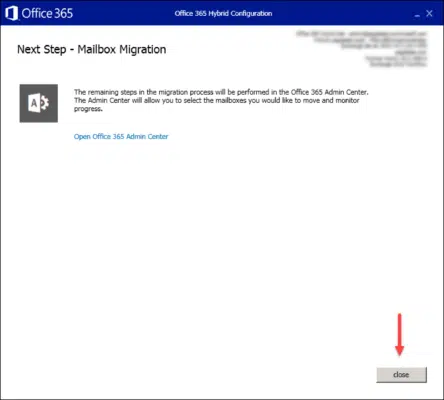 ---
The hybrid environment is ready.