Administration - add a mailbox - example 1
In this first example, we will see how to add a mailbox to an existing user, without having yet changed the mail address policy.
1. From the ECP interface, go to recipients 1 / mailbox 2 , click on the add icon 3 then user mailbox 4 .

2. Enter the alias (part before the domain) of the user 1 and click on 2.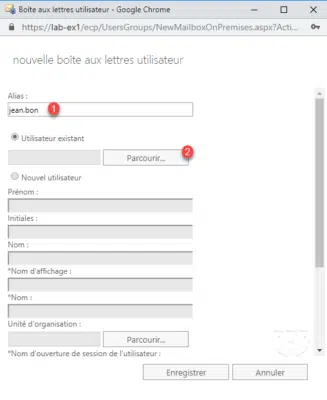 3. Select the corresponding AD user 1 and click OK 2 .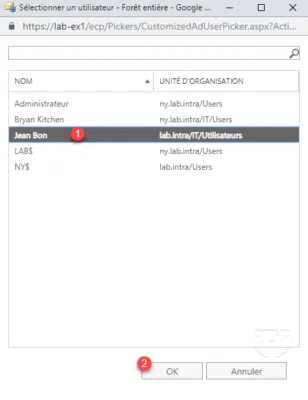 4. Click Save 1 to create the mailbox.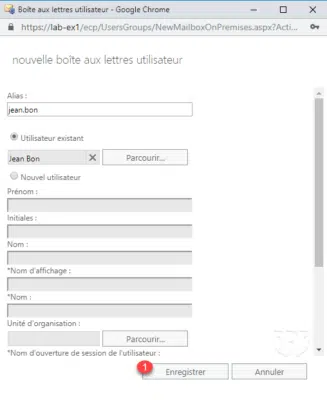 5. The mailbox is created, but on the old default domain.

The following is optional, I will just use this configuration to show you how to add an alias.
6. Select mailbox 1 , click on the edit icon 2 . On the new window, click on mail address 3 and on + 4 .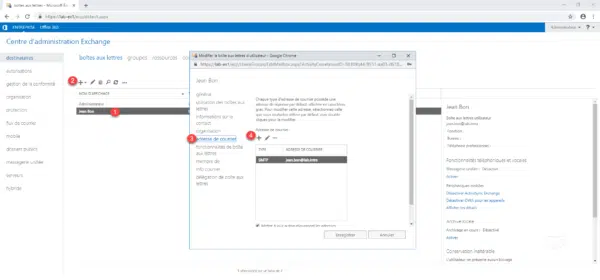 7. Address type, select SMTP 1 , enter address 2 and click OK 3 .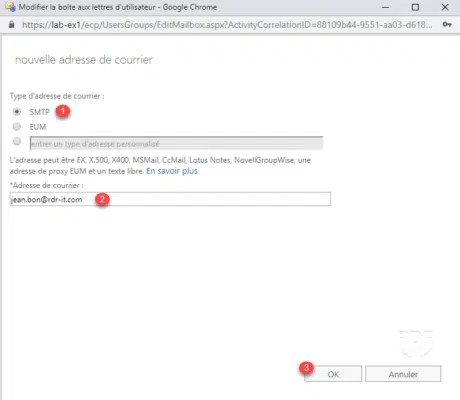 8. The address is added 1 , click on Save 2 .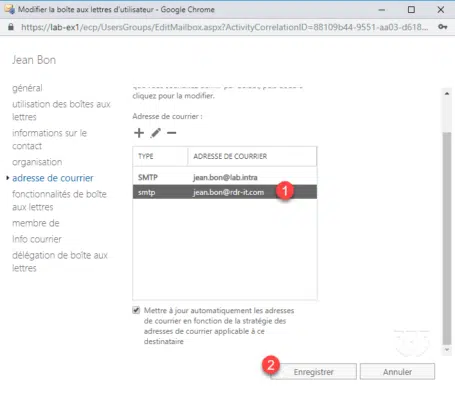 The address with the SMTP type is the main address.
If you do not want address policies enforced for a mailbox, you must clear the Automatically update mail addresses check box depending on the mail address policy that applies to that recipient.