Test: access another box
Now that the user has access to the box, we will see how to consult it through the webmail.
For Outlook clients, the total access box will automatically be added to the user box.
1. From the webmail, click on the avatar of the user 1 then on Open another mailbox 2 .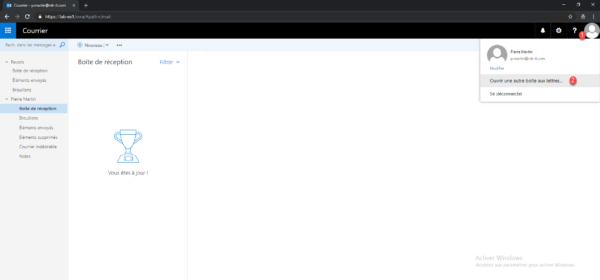 2. Enter the name of the mailbox and click on Open 1 .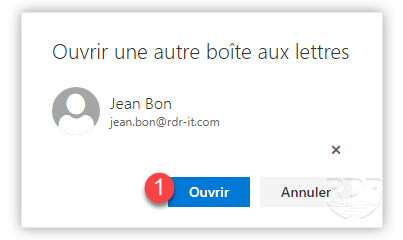 3. The mailbox opens in a new tab.