Test: connection to webmail
We will now check the functioning of the webmail part.
1. Open an internet browser and enter the address https://fqdn-du-serveur-exchange/owa
2. Enter the credentials of a user with a mailbox.
To connect to the webmail, you must use the AD account and not the e-mail address.
3. Configure the language and time zone.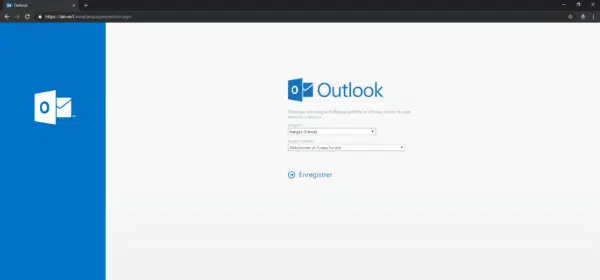 4. The user can use his mail.