You installed the Remote Desktop Session Host role on a Windows server (2012 / 2012R2 / 2016) without going through the Remote Desktop Services deployment wizard and the following error is displayed on connection: " the RD Session Host server is not configured with any license server ".
Prerequisites for resolution
Have a server with the Remote Desktop Services License Manager role.
Resolution of problem
1. On your RDS server, run gpedit.msc.
2. Go to: Local Computer Policy / Computer Configuration / Administrative Templates / Windows Components / Remote Desktop Services / Remote Desktop Session Host / License Manager. The following parameters must be modified:
– 1 Use the specified Remote Desktop license servers
– 2 Define How Remote Desktop Services Licensing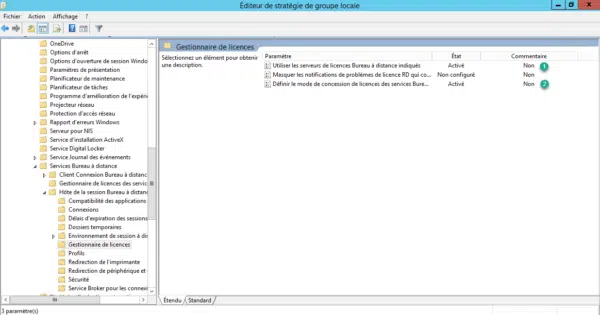 3. Open the parameter Use the specified Remote Desktop license servers and enter your license server 1.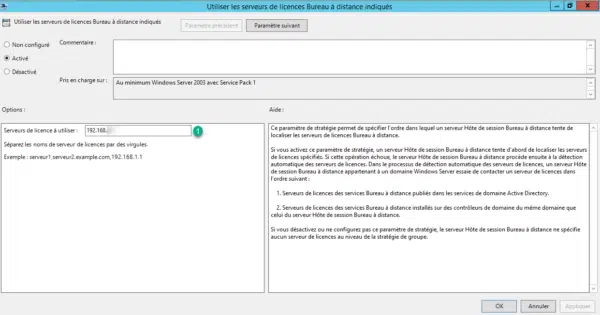 4. Edit the setting Define Remote Desktop Services licensing mode by specifying the licensing mode 1.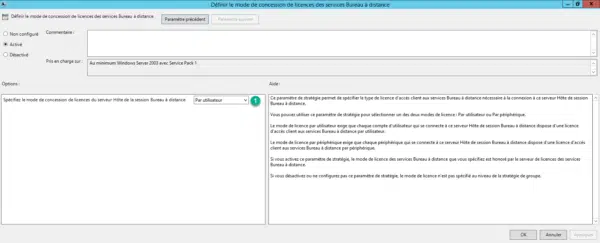 5. Restart the server.