Installing roles for DirectAccess
On the Windows Server dedicated to DirectAccess, from the Server Manager launch the Role Installation Wizard by clicking Add Roles and Features 1 .
When launching the wizard, click Next 1 .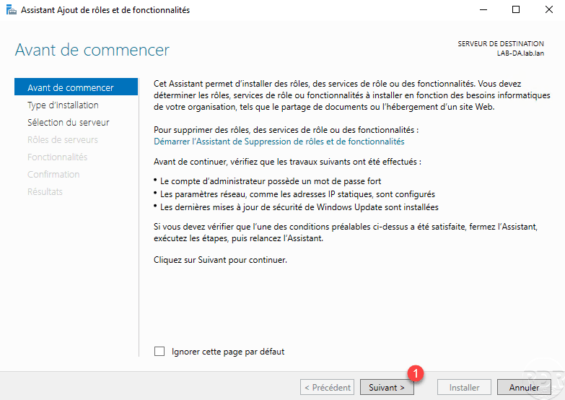 Select Role Based Installation or 1 Functionality and click Next 2 .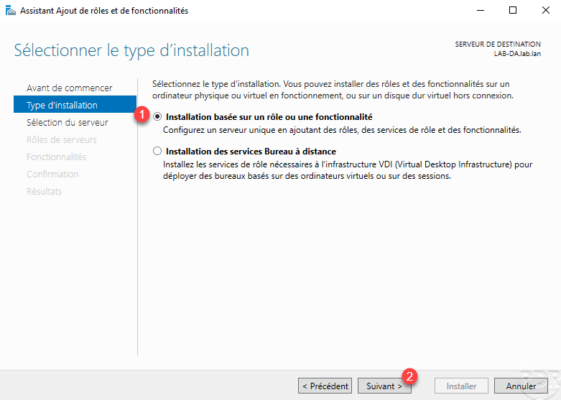 Choose server 1 and click Next 2 .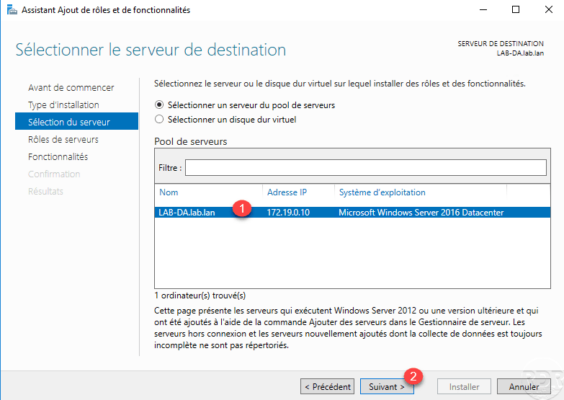 Check the Remote Access 1 role then click the Next 2 button.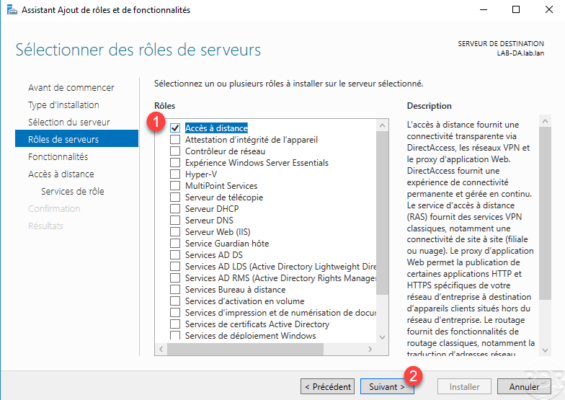 Skip the features by clicking Next 1 .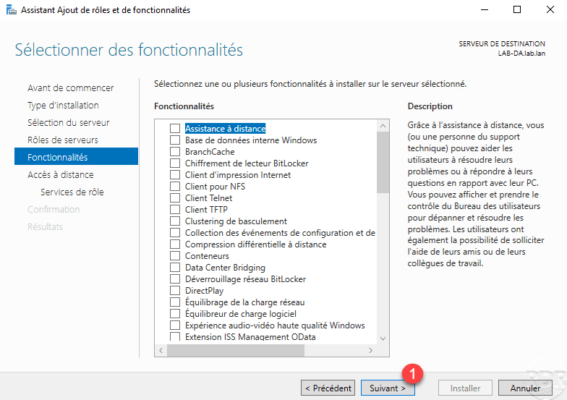 A summary of the Remote Access role is displayed, click Next 1 .
Check the box DirectAccess and VPN (remote access) 1 .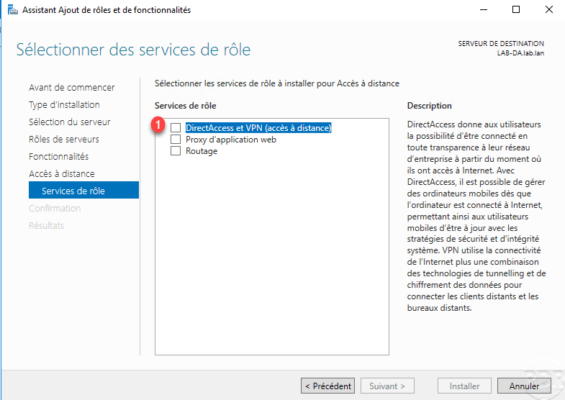 Click Add Features 1 to install the dependencies required for the DirectAccess and VPN roles.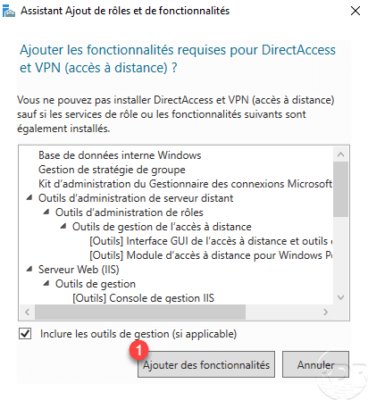 The box is checked, click Next 1 .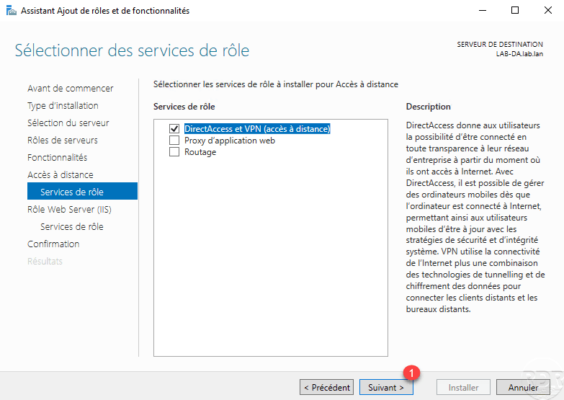 Pass the IIS role summary by clicking Next 1 .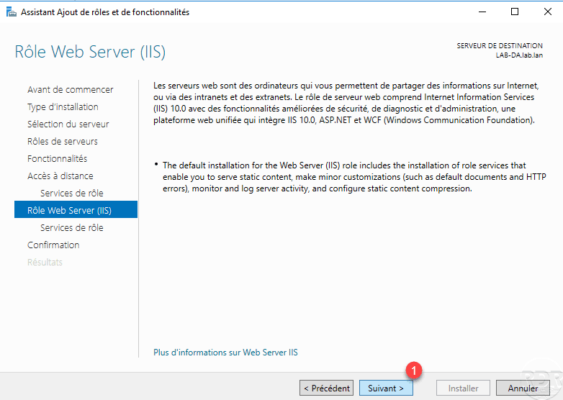 Click Next 1 again to switch to the IIS role services.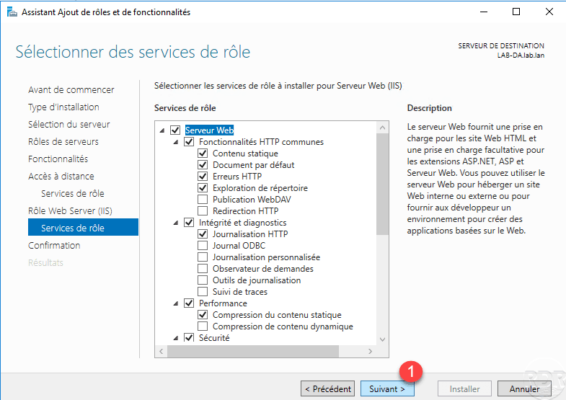 Click on Install 1 .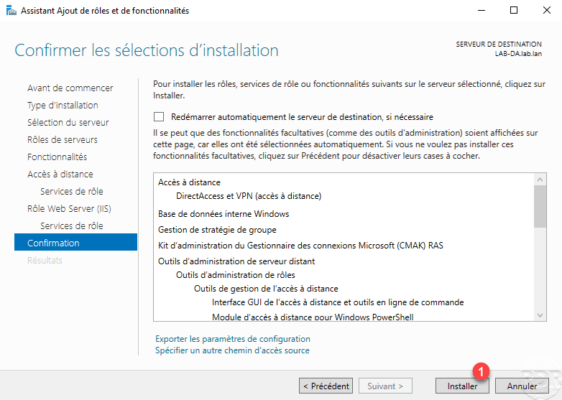 Wait while installing DirectAccess …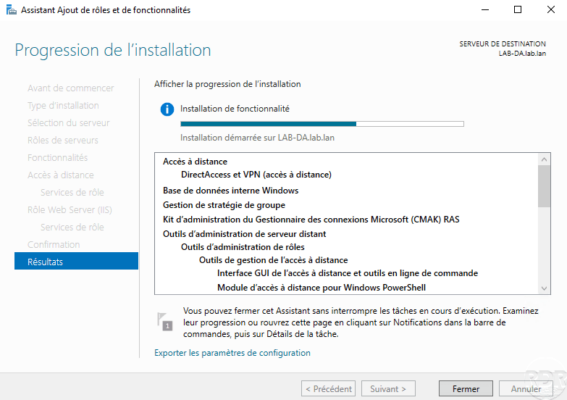 The installation completed, exit the wizard by clicking Close 1 .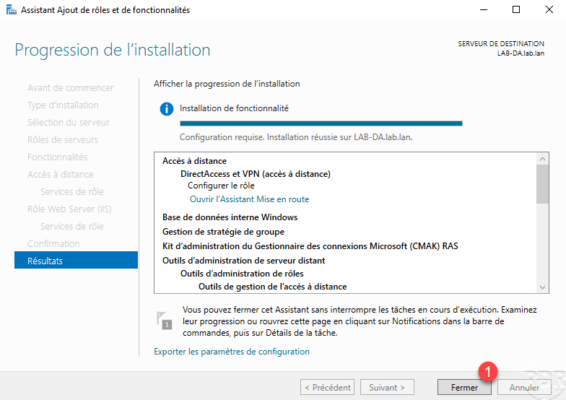 Now the remote access role is installed, we will move to the DirectAccess configuration.