Add Windows image in MDT
In this part, we will see how to add the Windows images that are on the WDS server in MDT so that we can do a task sequence to deploy them.
1. On the MDT console, right-click on the Operating Systems 1 folder and click on Import Operating System 2.
2. Select the Windows Deployment Services images 1 option and click Next 2.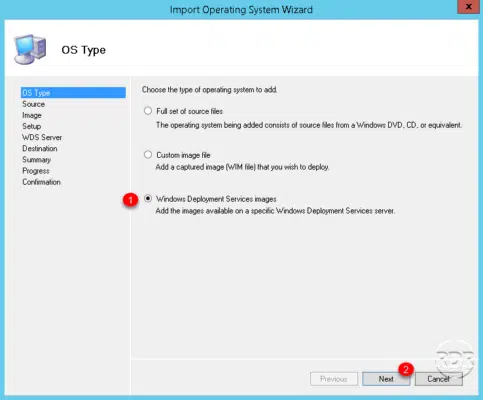 It is also possible to import a Windows operating system directly from an ISO or the WIM file, which can be a capture or that of installation CD.
3. Enter the DNS name of the WDS server 1 and click Next 2.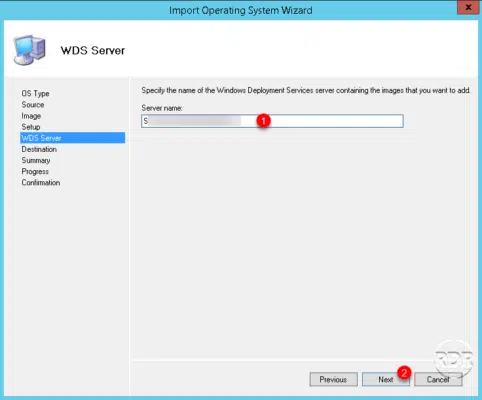 4. Confirm the import by clicking by clicking on Next 1.
5. Wait during the import …
The import will recover all the active installation images.
6. Close the wizard by clicking on the Finish 1 button.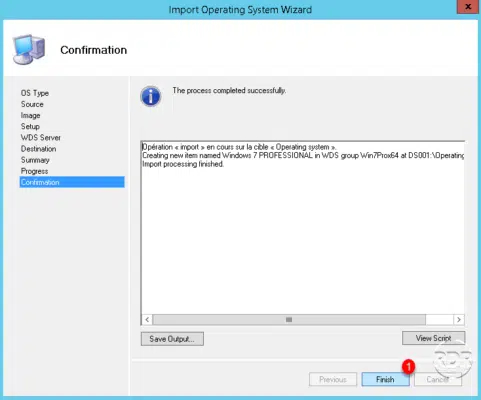 7. If the operation was successful, the installation images on the WDS server are available in the Operating Systems section.

Before you can deploy Windows images, you must add a task sequence (Task Sequances) to the imported images that will contain the deployment instructions.