Add LiteTouchPE image to WDS
1. On the WDS console, right click on Boot image 1 and click on Add boot image … 2.

2. Indicate the path 1 where the image is stored in WIM format and click on Next 2.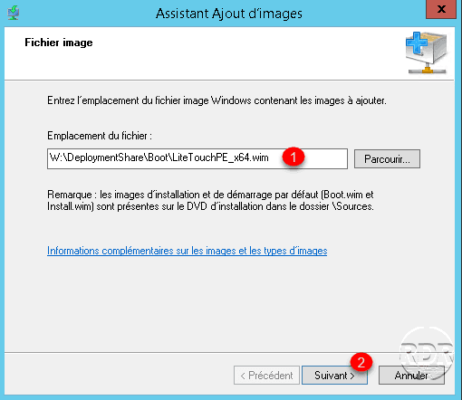 3. Click on Next 1, it is possible here to modify the name and description of the image.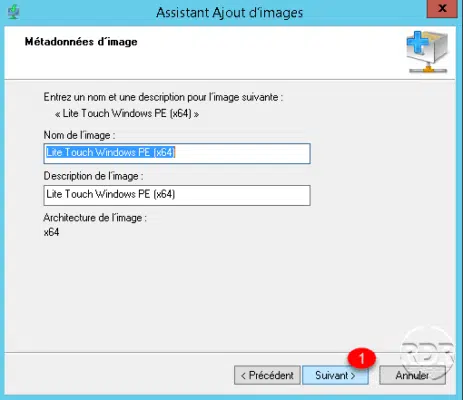 4. Confirm the addition of the image by clicking on Next 1.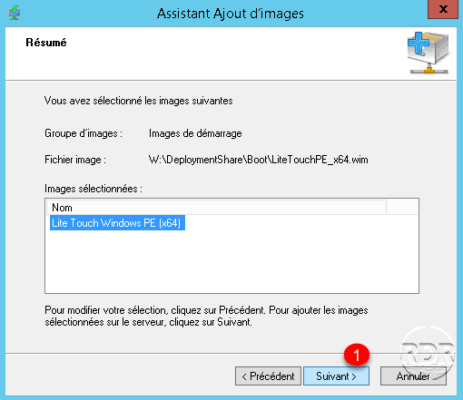 5. Wait while adding the image …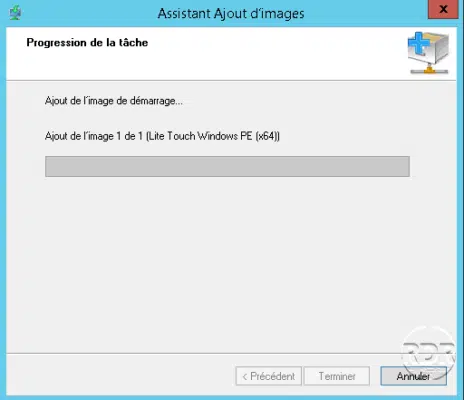 6. The image is added to the server, click on Finish 1 to close the wizard.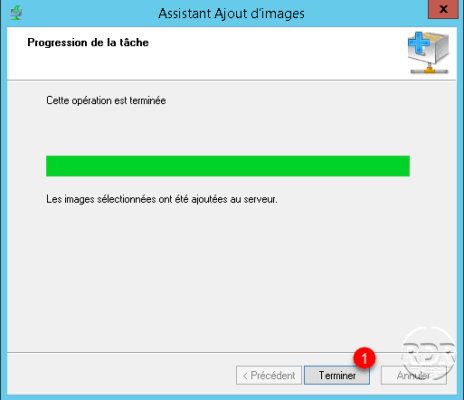 7. The image is available in the list.

Now that our WDS server is ready to deploy images, let's see how to add a Windows image in MDT.