Configuration of MDT
1. On the server where MDT is installed, create a folder (DeploymentShare) which will receive the folder structure and file necessary for proper functioning.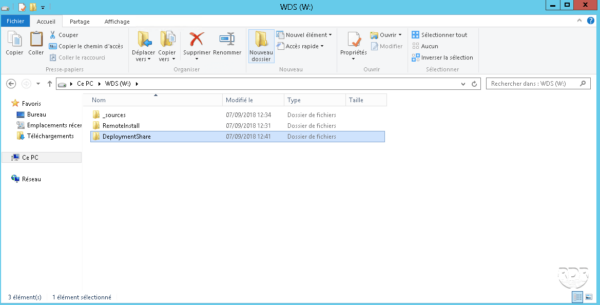 2. Open the MDT console.
3. Go to the Deployment Shares folder 1 and click on New Deployment Share 2 in the Actions section to launch the configuration wizard.
4. Indicate the path of the folder 1 to create in point 1 and click on Next 2.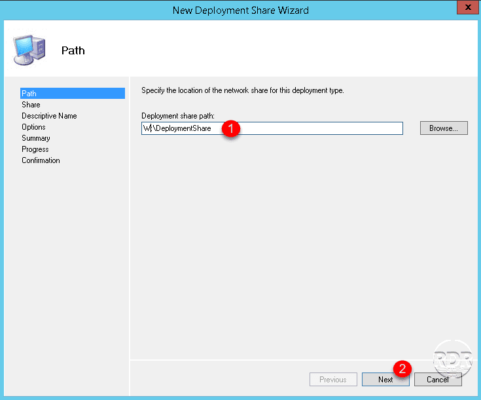 5. If necessary, modify the name of the share 1 and click on Next 2.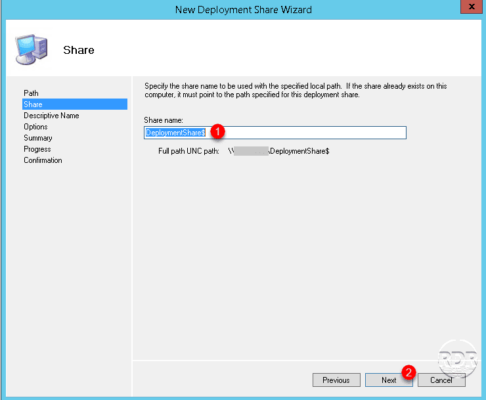 A $ is added at the end of the share name to hide it.
6. Change the description of the share if necessary 1 and click on Next 2.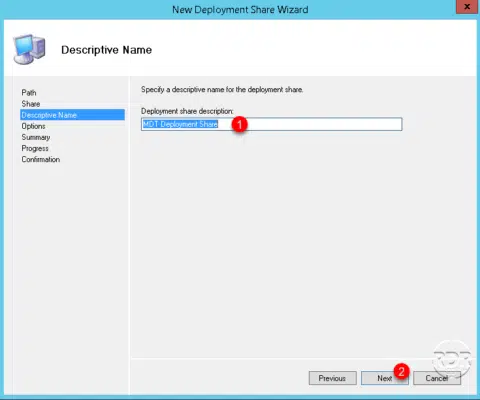 7. Select the default 1 options that will be configured in the task sequences, they can be modified later. Click on Next 2.
8. A summary of the configuration is displayed, click on Next 1 to validate and start the generation of the deployment space.
9. Wait during generation …
10. The deployment environment is generated, click on Finish to exit the wizard.
11. Overview of the MDT environment.

Now that the MDT environment is ready, let's take a quick tour of the different files.