In this tutorial, I will explain how to create a RAID 1 on Windows with Disk Manager.
I have personally used this technique on several occasions both on my personal computers and on backup servers to secure backups that were stored on NAS whose volumes were present in iSCSI.
Prerequisites
On the computer or server where RAID 1 is to be created, you must have two available disks of the same size.
The disks must be initialized and online.
Creating RAID 1 with Windows
1. Go to the Disk Manager with the disks ready.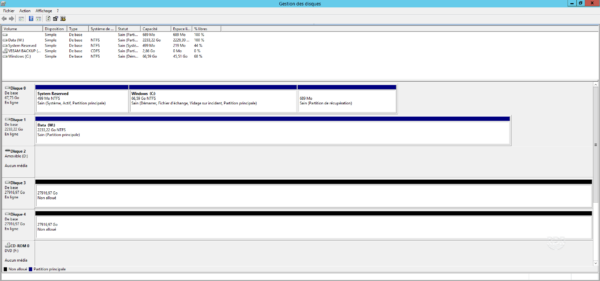 2. Right-click on one of the disks and click on New Mirrored Volume 1 to launch the wizard.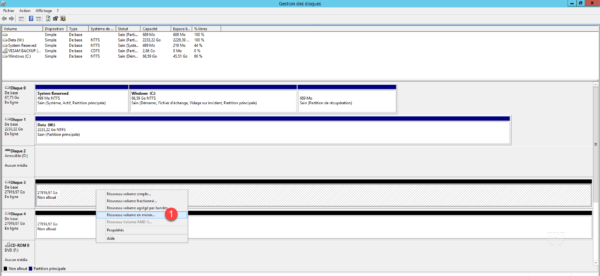 3. Click Next 1 .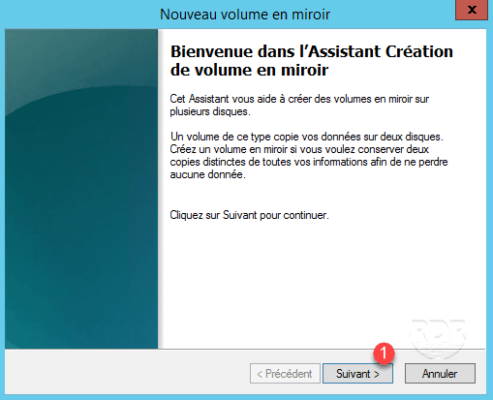 4. Select the second disk 1 and click on Add 2 .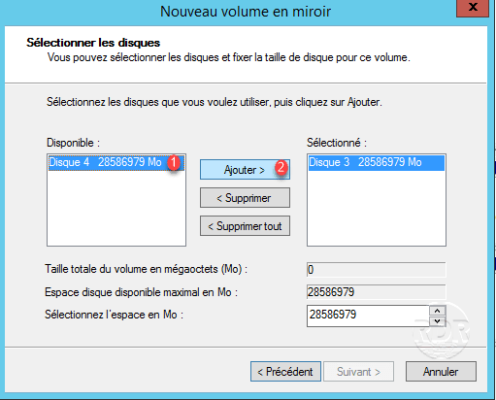 5. Added discs, click Next 1 .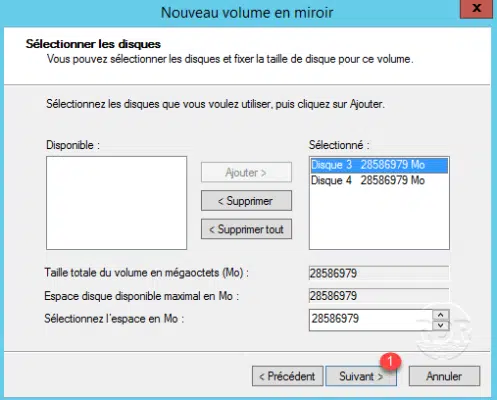 6. Choose the letter for the reader 1 then click Next 2 .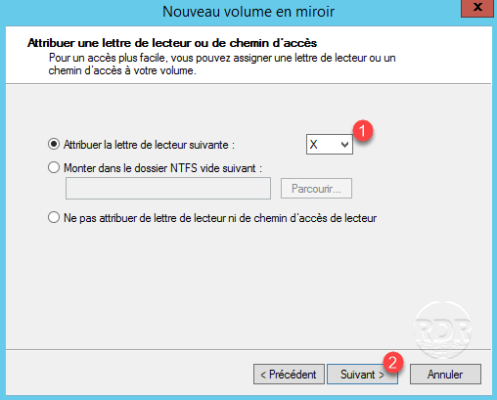 7. Configure the volume settings 1 and click Next 2 .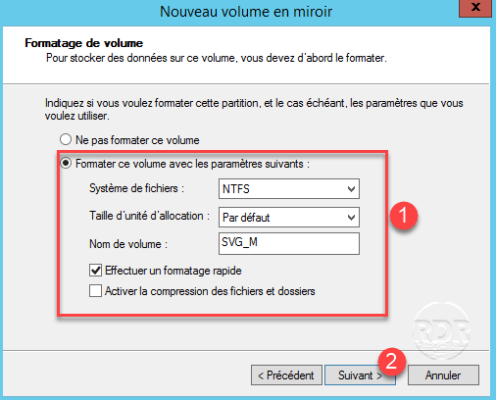 8. Click Finish 1 to start creation.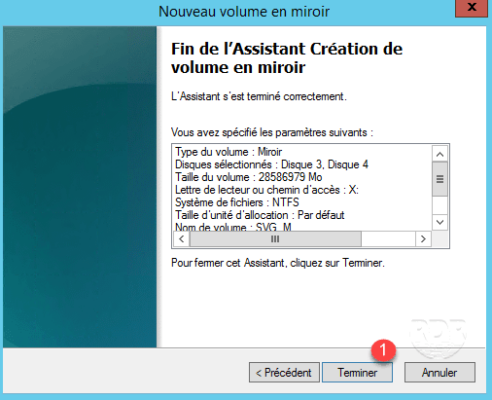 9. Click Yes 1 to confirm the creation of a dynamic disk.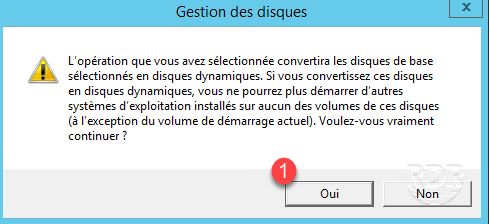 10. The mirrored volume is created.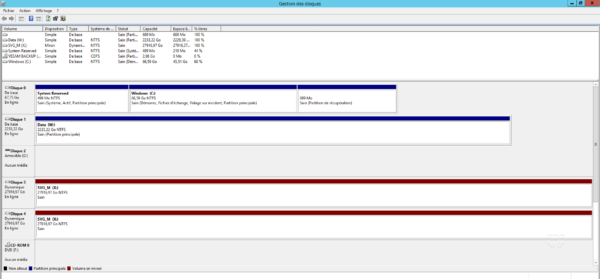 Conclusion
The use of a RAID 1 under Windows does not provide as much security and performance as a hardware raid in the sense that there is no cache, but it allows to present the volume to another Windows computer and recover directly.