Centreon installation
1. Launch an internet browser and enter the server's IP address or DNS name.
2. Click the Next 1 button.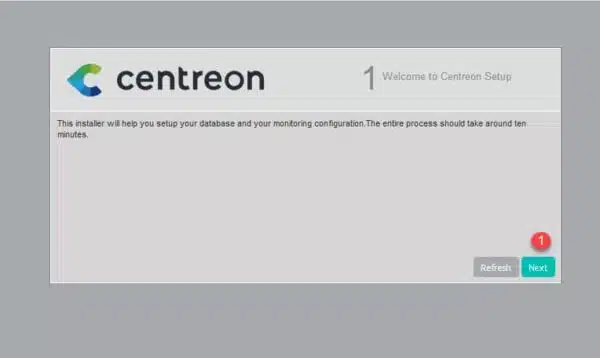 3. The installation script verifies the presence of the necessary modules for proper operation, click on Next 1.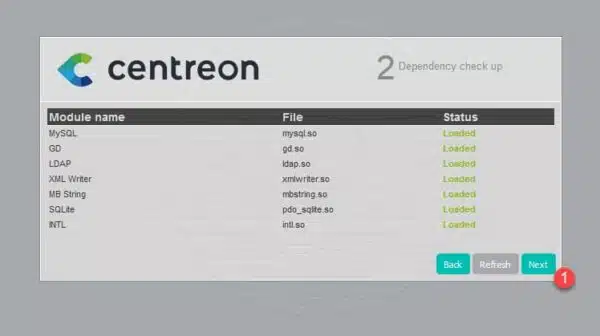 4. Click Next 1.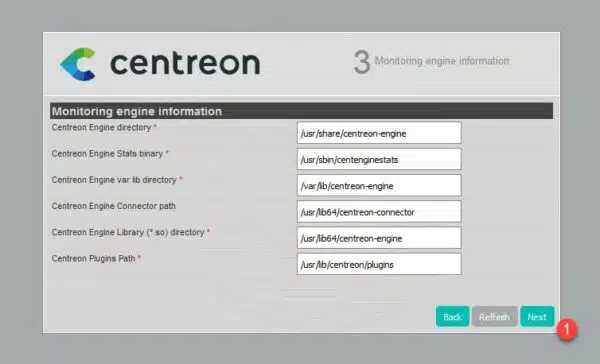 5. Click Next 1.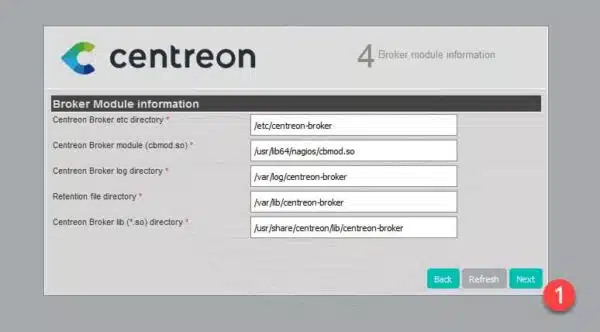 6. Enter Password 1 of the Centreon web interface Admin account, your first and last name 2, your e-mail address 3 and then click Next 4.
7. Set the password for the database user to connect to the database 1 and click Next 2.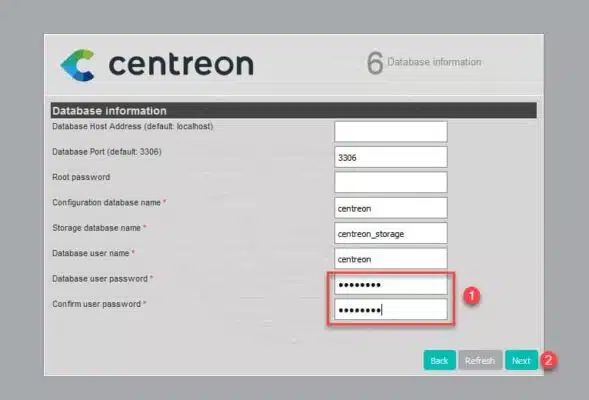 8. Install the database, wait during the process.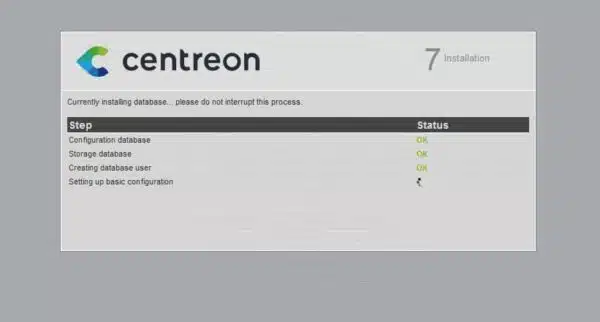 9. The database is installed, click Next 1.
10. The installation is complete, click on Finish button 1. You will be redirected to the login form.