Configuring clients to use BranchCache
In this part, we will see how to configure clients to use the BranchCache server.
In order to use BranchCache for file services, it is necessary to have a compatible Windows client.
Windows 10 Entreprise ou Education
Windows 8.1 Entreprise
Windows 8 Entreprise
Windows 7 Entreprise ou Ultimate.
Professional versions of Windows only support BITS at BranchCache level

https://docs.microsoft.com/fr-fr/windows-server/networking/branchcache/branchcache#bkmk_os
The configuration of the clients will be done by a group policy that will be applied on an OR where the client computers are located.
From the Group Policy Management console, right-click on the OU 1 where the computers that will use BranchCache are located and click Create GPO in this area, and link it here 2> >.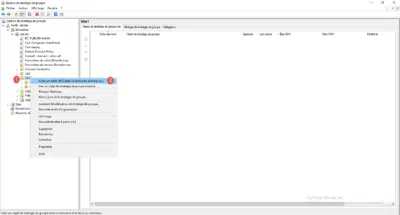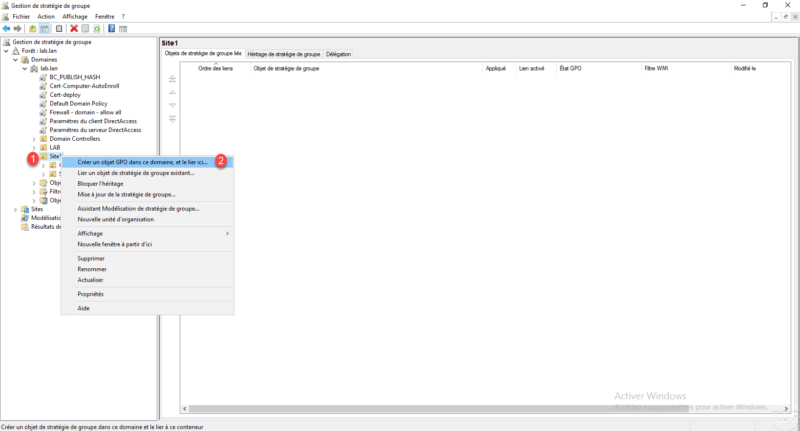 Name the GPO 1 and click OK 2 .

Right click on GPO 1 and click on Edit 2 .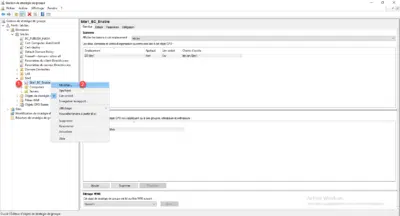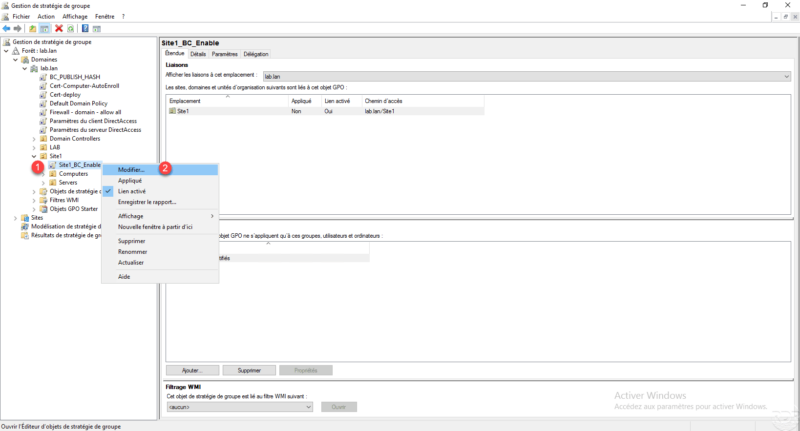 The settings to be configured are in the following location: Computer Configuration / Policies / Administrative Templates / Network / BranchCache.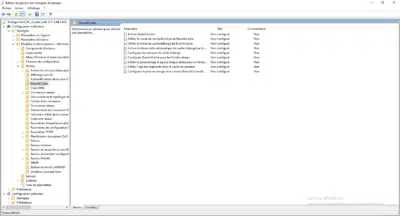 Edit the Enable BranchCache parameter, select On 1 and click Apply 2 and OK 3 .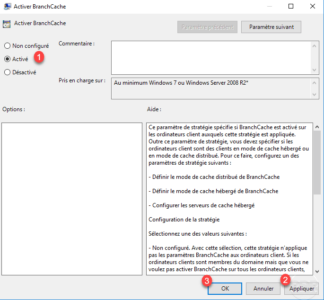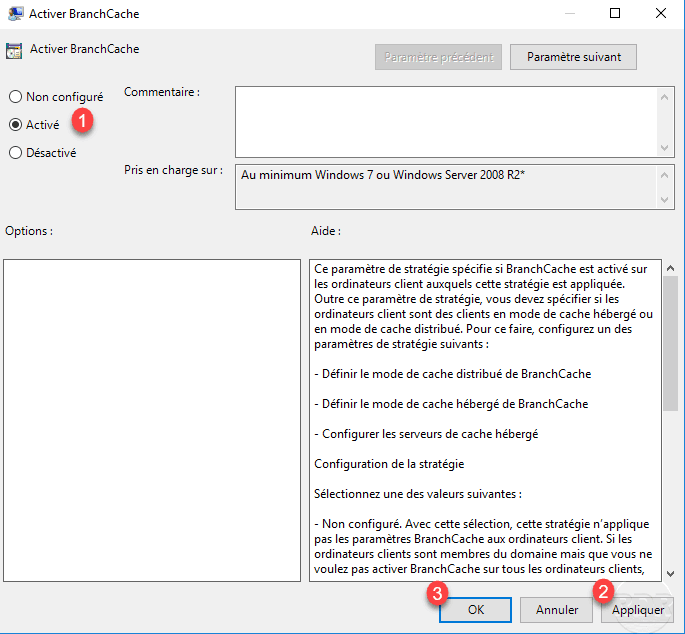 Edit the Enable automatic discovery of cached hosted by service connection point option, select Enabled 1 then click Apply 2 and OK 3 .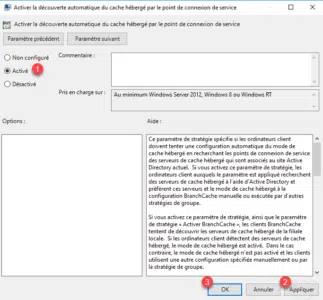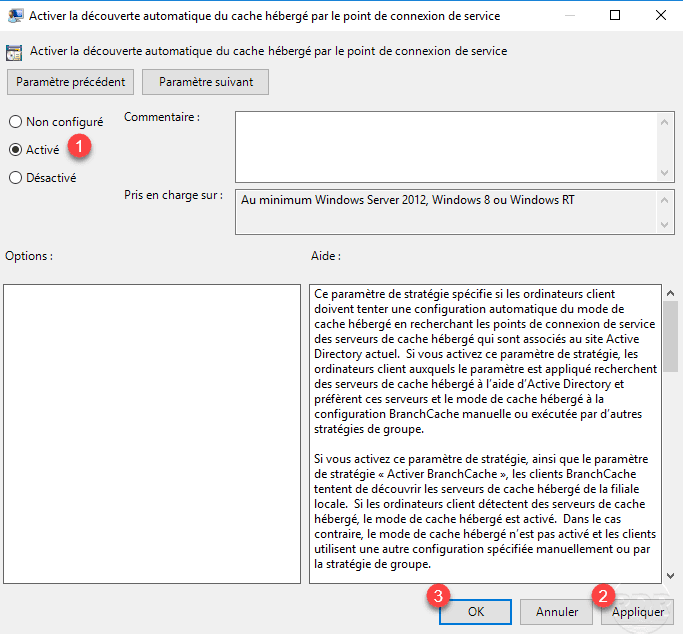 This setting allows you to use the SCP that was created by the PowerShell command.
Edit the Configure BranchCache parameter for network files, choose Active 1 , set the maximum response time to 0 2 then click Apply 3 and OK4.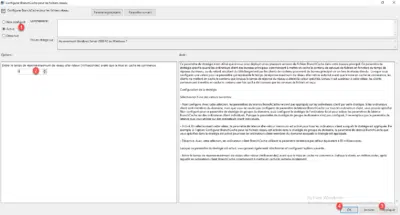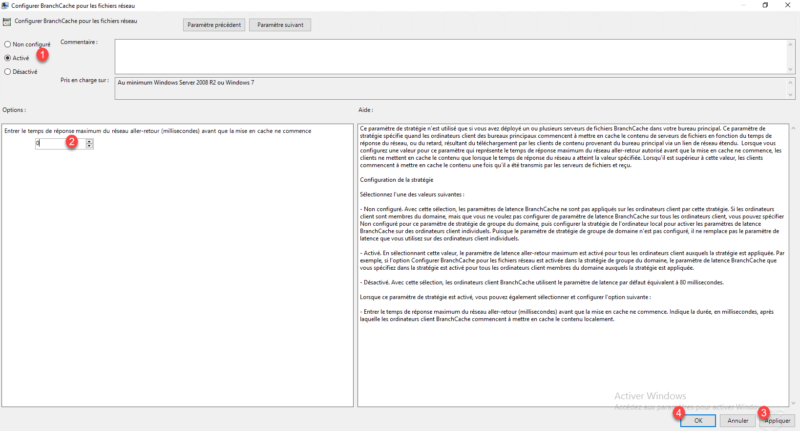 Ce paramètre permet de forcer la mise en cache.
Summarizes Group Policy settings.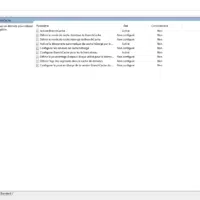 Your BranchCache environment is ready and functional. You just have to test the opening of the same file from 2 different clients. During the second opening, the BranchCache server cache will be used and the opening faster.
On the BranchCache server, you can see the use of the cache using the command below.
Get-BCDataCache