Deploy a hosted cache server
On the server that will be hosted cache server, it is necessary to install the BranchCache feature and configure it.
Installing BranchCache
From the server manager, click Add Roles and Features 1 .

When launching the wizard, click Next 1 .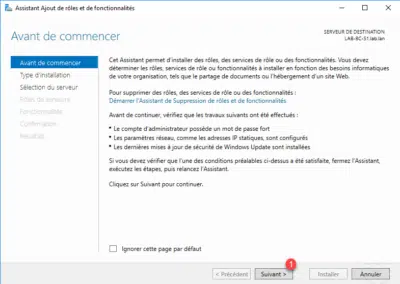 Choose Role Based Installation or 1 Functionality and click Next 2 .

Select server 1 and click Next 2 .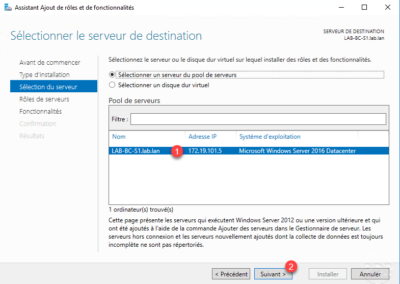 Skip the roles by clicking Next 1 .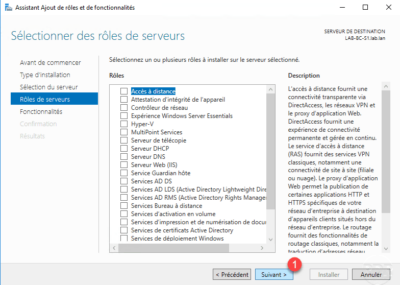 Check the BranchCache 1 feature and click Next 2 .

Confirm the BranchCache installation by clicking the Install 1 button.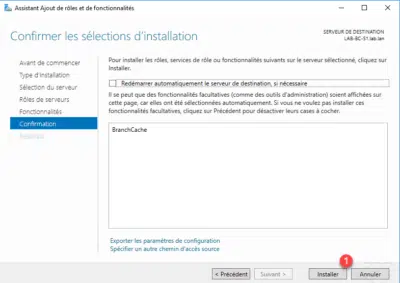 Wait during the installation …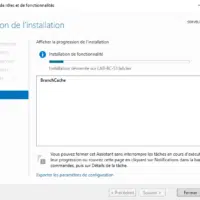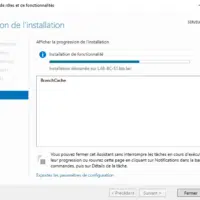 When the installation is complete, exit the wizard by clicking Close 1 .

Server configuration
We will now configure the BranchCache server to publish an SCP record so that the client computers can find it.
Open a PowerShell command prompt as an administrator and enter the following command:
Enable-BChostedServer -RegisterSCP
Enter the following command to verify the configuration:
Get-BCStatus