Instant Restore: Boot From Backup
This feature of Altaro Backup allows you to boot a virtual machine directly from its backup location, allowing you to restart a virtual machine in a very short time.
This feature has two mode:
Verification Mode: this mode starts the VM since the backup and does not save the modifications, it is to use to check the good functioning of the backups.
Recovery Mode: this mode is to use to start a VM quickly which will then switch to production.
When used in production, you must be careful not to start too much at the same time, the performance will mainly depend on the disks of your backup location and the network.
Prerequisites to use Boot From Backup:
Unlimited or Unlimited Plus license
The ISCSI initiator service is enabled on the restore host.
1. From the menu go to Restore 1 / Boot From Backup 2 then click on the button Boot a VM from Backup … 3 .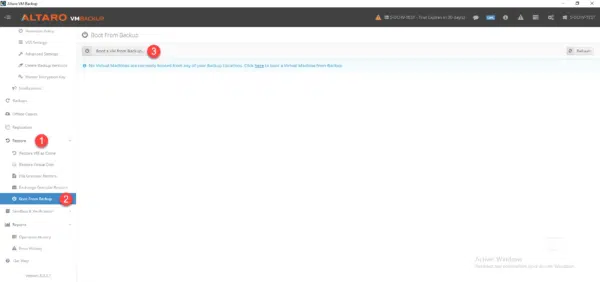 From this page, you can also manage VMs running in Boot From Backup mode.
2. Select a 1 Boot mode and click Next 2 .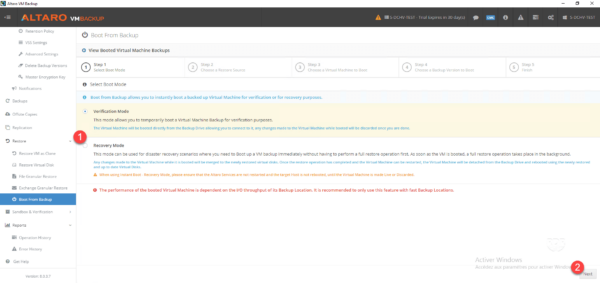 3. Choose the location of the backup 1 and click Next 2 .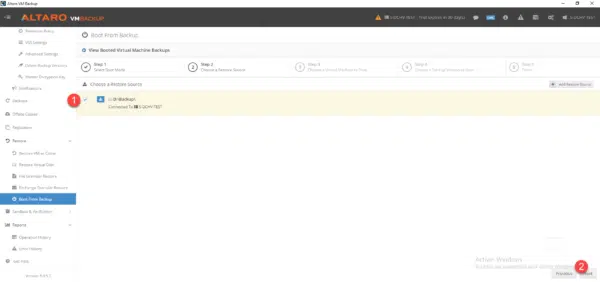 4. Select the virtual machine 1 and click Next 2 .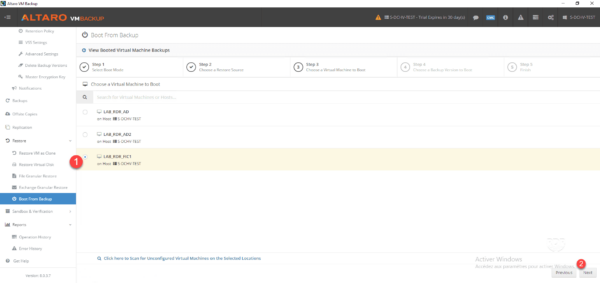 5. Choose the restore point 1 , the computer name 2 , the Hyper-V server 3 , the storage location of the 4 files and click on Boot 5 .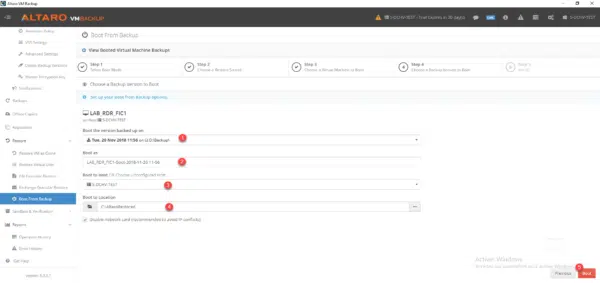 6. Wait while starting the VM …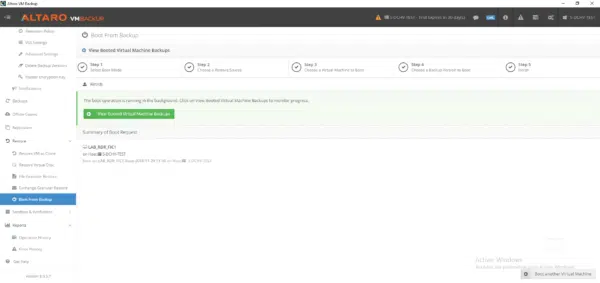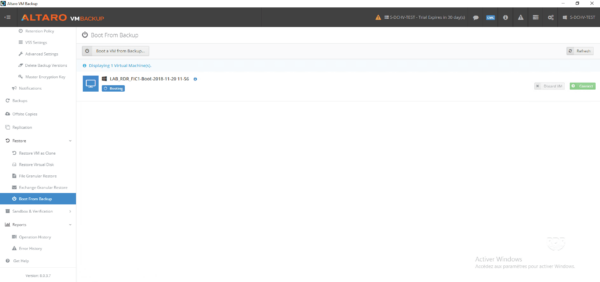 7. The virtual machine is started 1 and can be managed in the Altaro Backup console (Restore / Boot From Backup).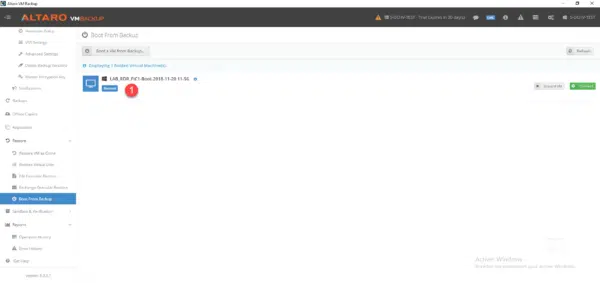 8. Go to the Hyper-V server to check that the VM is working properly.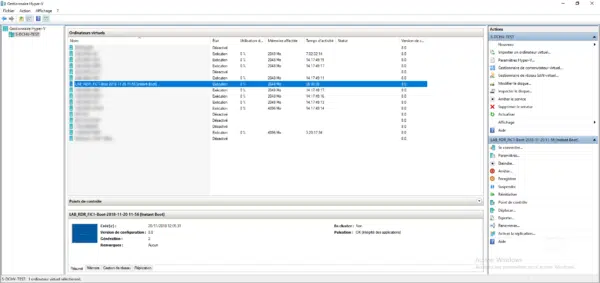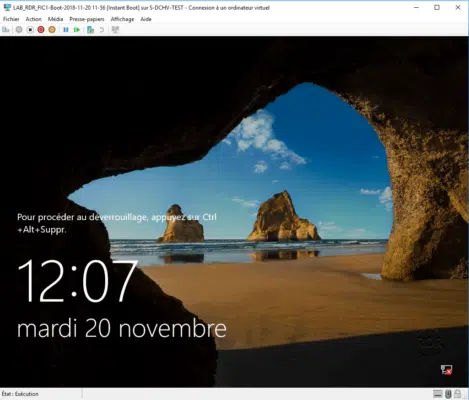 9. Return to the Altaro Backup console (Restore / Boot From Backup) and click on Discard VM 1 to stop the Boot From Backup.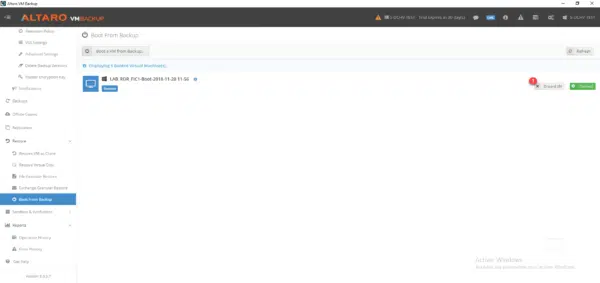 f the VM is in Recovery Mode, you will have the option to restore the VM in production.
10. The Boot From Backup is canceled.