Installation
1. Run the downloaded program, when launching the wizard, click Next 1 .
2. Check the box 1 to accept the license then click Next 2 .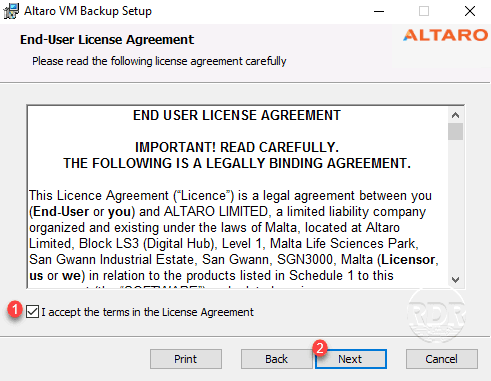 3. Configure the software installation location 1 and click Next 2 .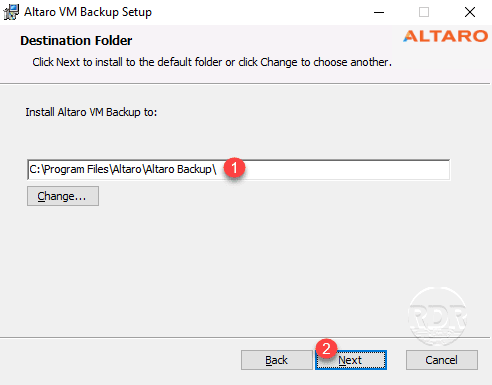 4. Start the installation by clicking the Install button 1 .
5. Wait during the installation …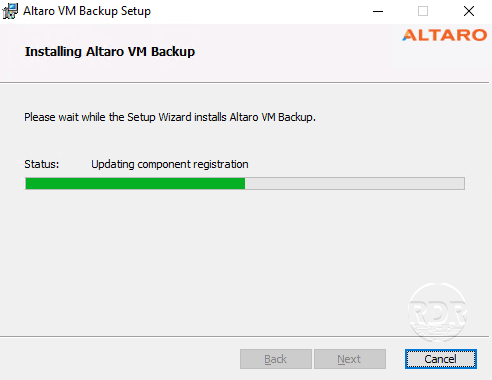 During the installation, it is necessary to confirm the execution of an MSI file.
The installation took me less than 3 minutes on the lab server.
6. The installation is complete, check box 1 to launch the console immediately and close the wizard by clicking Finish 2 .
7. The Altaro Backup Console opens, click Connect 1 .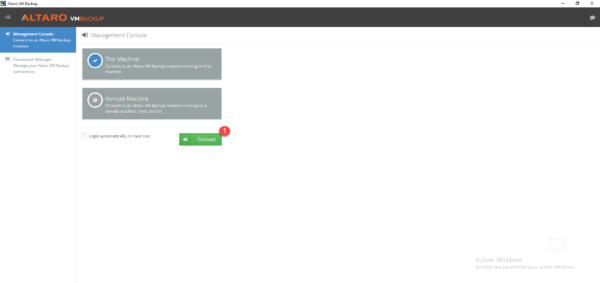 We will now proceed to using Altaro Backup by configuring the virtual machine backup.