AD RMS: Configuring Super Users
The configuration of super users will allow to define a group that has access to all documents regardless of the rights applied to it.
In this part, we will configure the group created in the section Preparation of the environment.
Open the administration console accessible through the Start menu.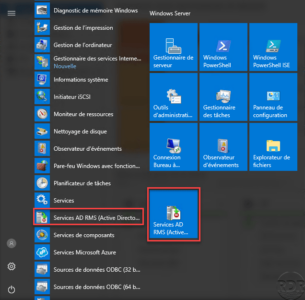 From the Admin Console go to Security Policies 1 .

Click Edit Super User Settings 1 .

Without the Actions part of the console, click Enable super users 1 .

Now click on Edit Super User Group 1 .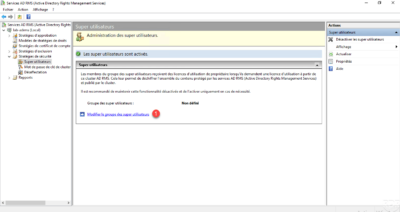 Enter the group's email address 1 then click on Apply 2 and OK 3 .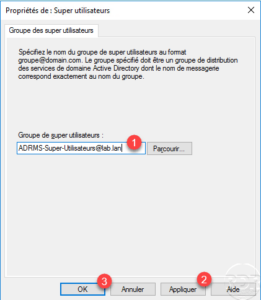 We can now see the super user group configured 1 .