Installing Roles for AD RMS
From the server manager, click Add Roles and Features 1 .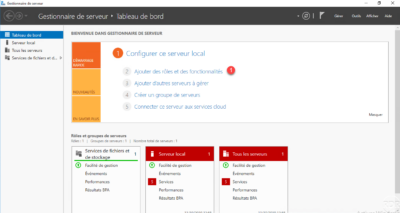 When launching the wizard, click Next 1 .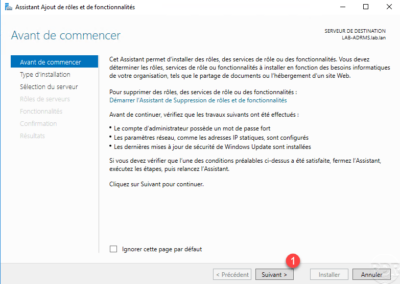 Type of installation, choose Role Based Installation or 1 Functionality and then click Next 2 .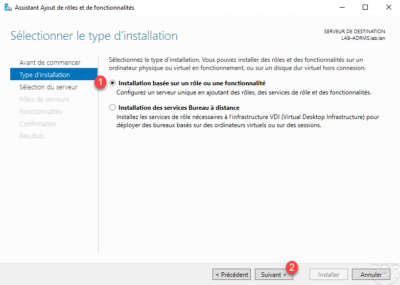 Select server 1 and click Next 2 .

In the list of roles, select the AD RMS (Active Directory Right Management) 1 Services check box.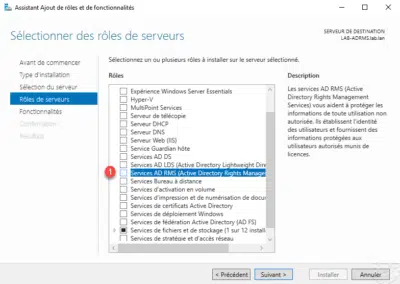 Confirm adding dependencies to the role by clicking Add 1 features.

The AD RMS role is now ticked 1 , click Next 2 .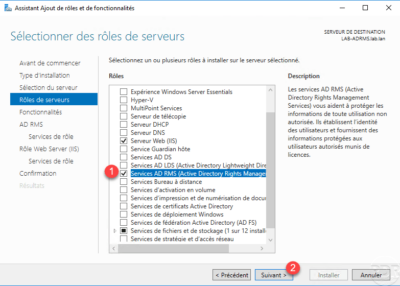 Skip the list of features by clicking Next 1 .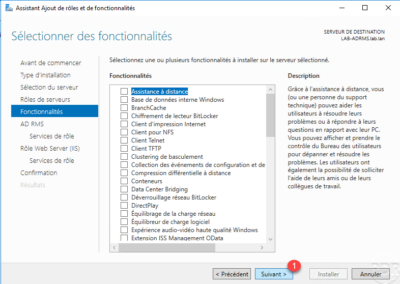 A summary of the AD RMS role is displayed, click Next 1 .

Select the Rights Management Server 1 Active Directory service and click Next 2

.
Pass the IIS role summary by clicking Next 1 .

Click Next 1 to validate IIS role services.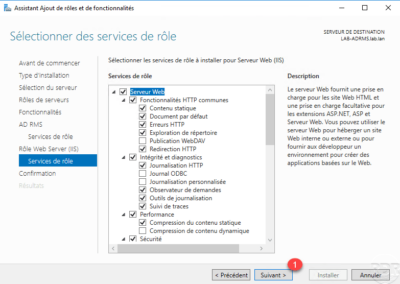 Confirm the installation by clicking the Install 1 button.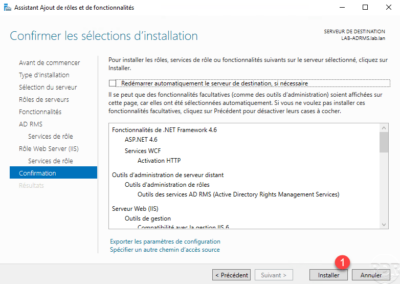 Wait during the installation …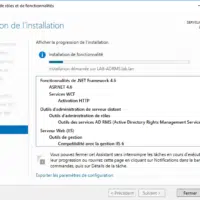 The installation completed, exit the wizard by clicking Close 1 .