Creating the resource property in the ADAC console
On a domain control, open the Active Directory Administration Center (ADAC).
In the navigation menu, click on Dynamic access control 1.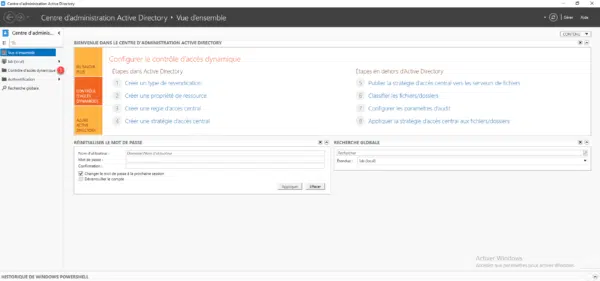 It is also possible to go through the overview by clicking on Dynamic access control and clicking on Create a resource property. For the tutorial, I prefer to show you the full path.
The various DAC configuration elements are displayed, double-click on Resource Properties 1.
A list of predefined properties is displayed, in the Tasks pane, go to New 1 and click on Resource property 2.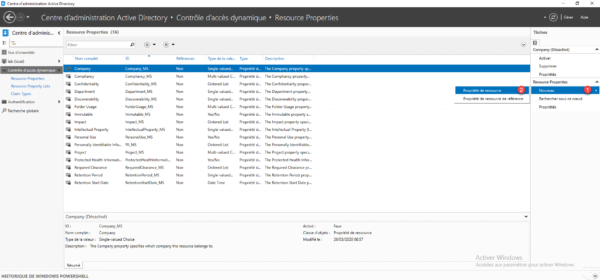 Configure the Resource Property, specifying its name 1 and the type of value 2 (Yes / No). Give a description if necessary 3 and click OK 4 to create the resource property.
The resource property is created 1, we can also see that it is activated by its icon.